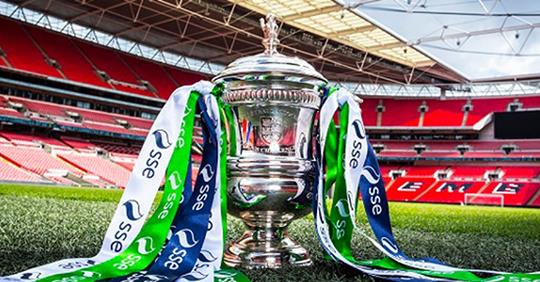 This weekend saw the ladies return to action at Kilsby Lane in the first round of qualifying for the Women's FA Cup against Shenstone. Following last weekends excellent display, manager Allan Board had high expectations of the team. The ladies started sloppy, allowing Shenstone to keep the ball and play around them. A slow start saw Rugby quickly concede, going down 1-0.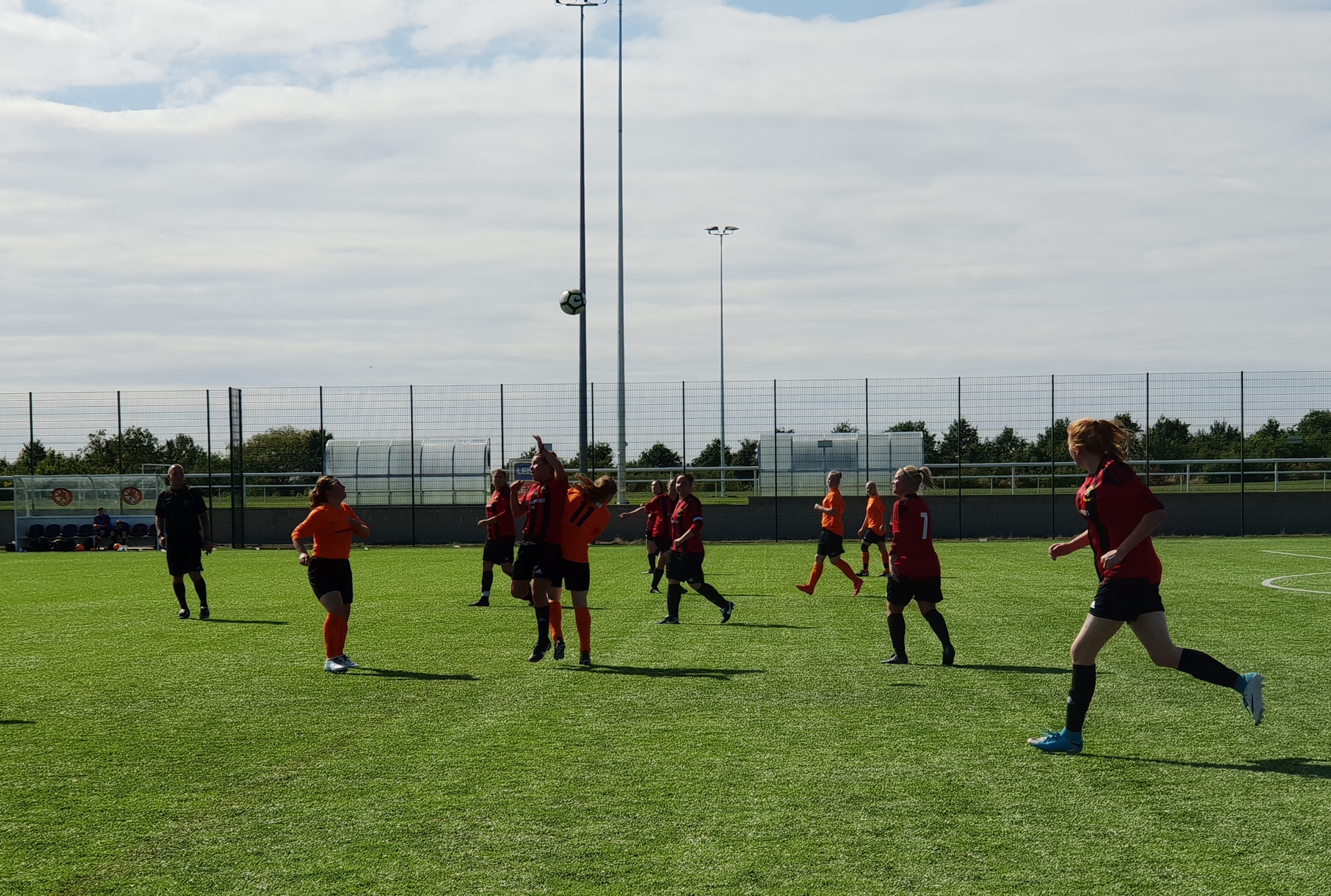 As much as they piled on the pressure on the Rugby defence, Rugby were able to counter attack with pace in the form of Bobbie Baker and Charlotte Anderton upfront. Glimpses of good passing through the middle from Kat Watkins saw Rugby pull apart the Shenstone defence, with some efforts unlucky not to go in. Rugby did not give up and were rewarded with a goal from Bobbie Baker, finishing the first half even 1-1.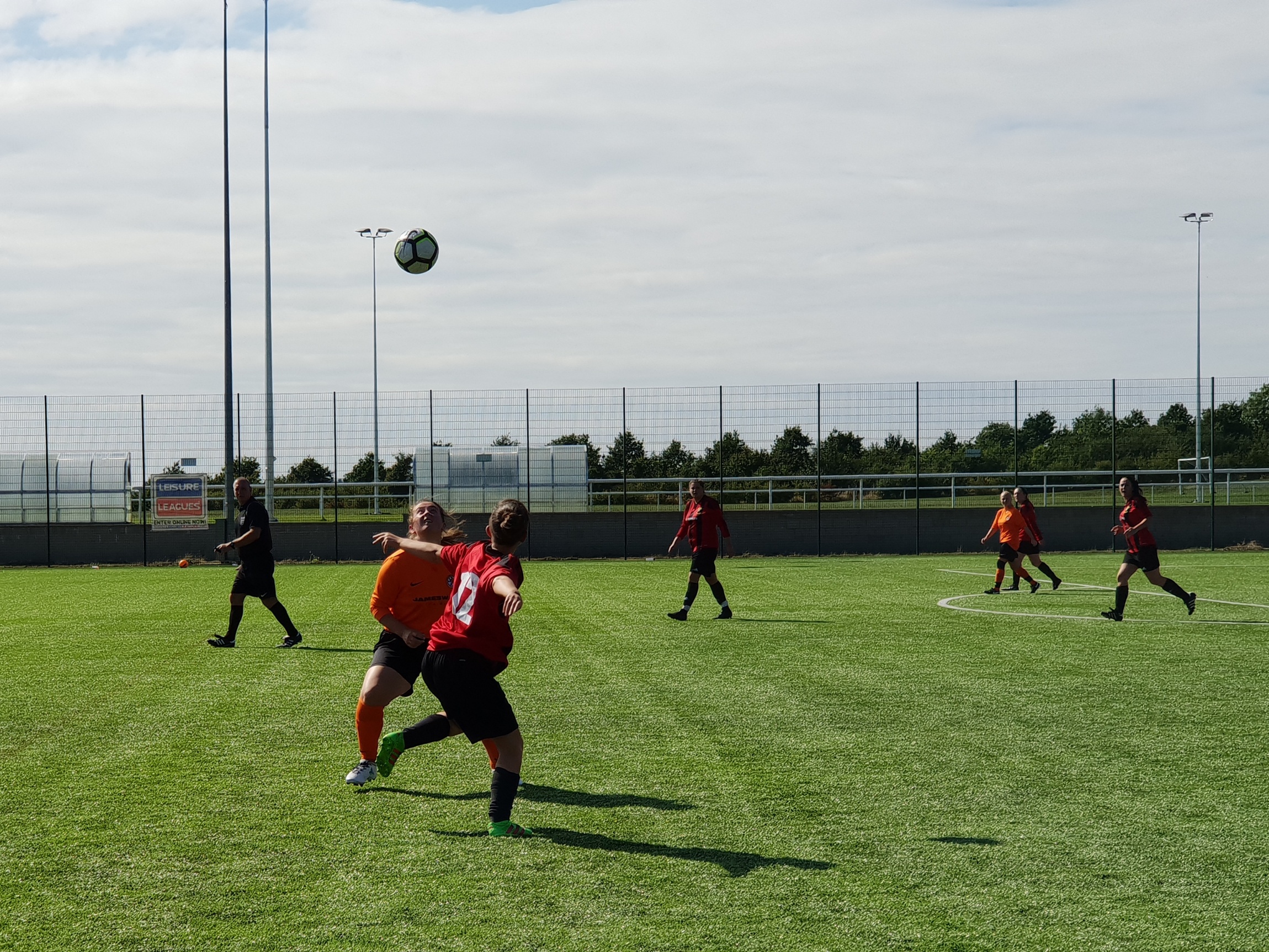 The second half saw Rugby lift their game. Leah Morris did a great job in goal, moving the ball quickly for Hannah Parker and Kelly Worthington to pick up. The ladies started to take control moving the ball much better around the field as the play progressed. Success came when Loren Bliss pressured the back line, winning the ball but getting taken down in the box. Kelly Worthington stepped up making no mistakes in converting for 2-1 to Rugby. The good play continued when a ball was played out wide to Loren Bliss, who was able to play a cross into the box for Bobbie to volley first time. 3-1 to Rugby.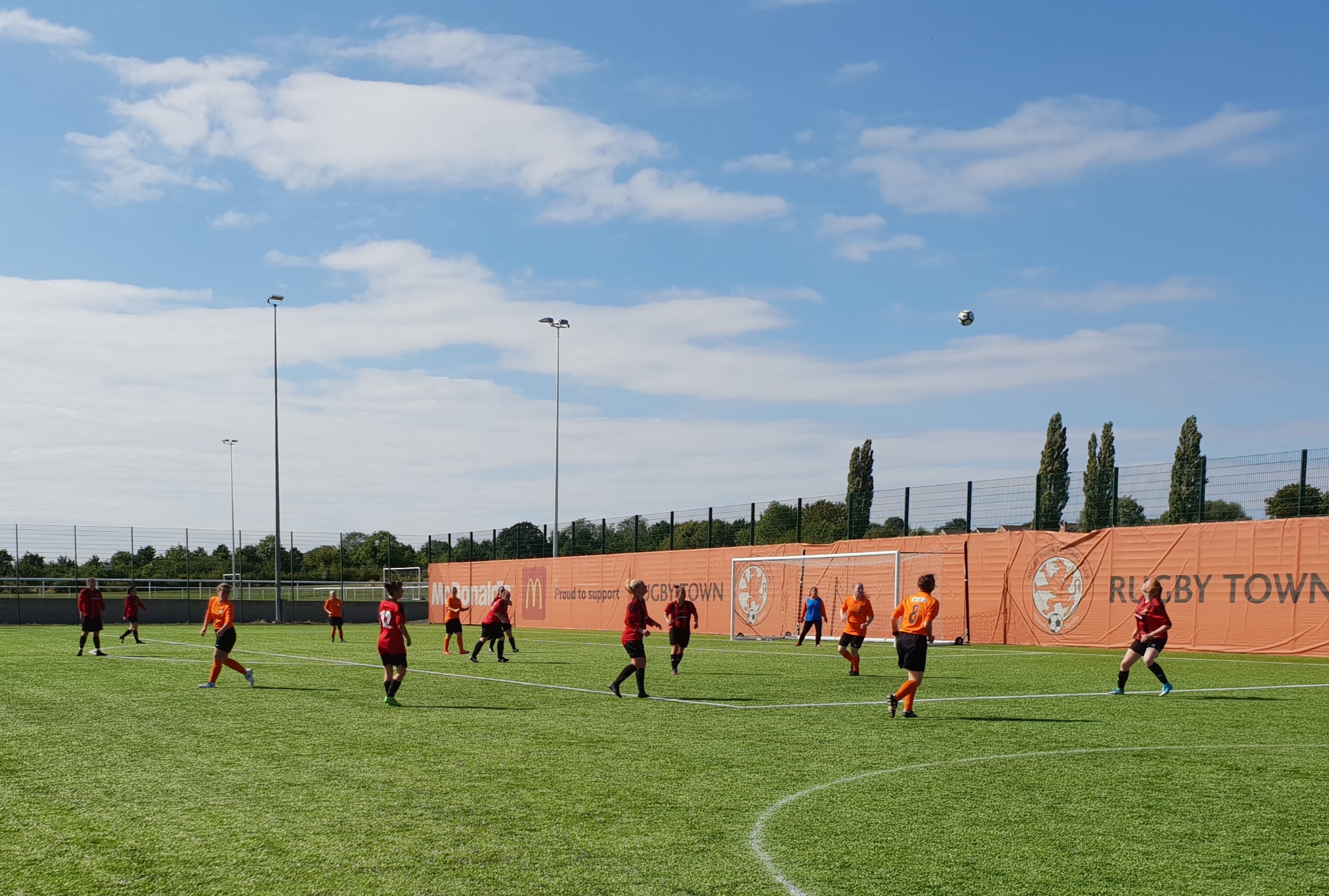 The goals continued to come with Grace Keenan making her impact on the game, getting on the end of a loose ball for 4-1. Rugby were not finished with Bobbie Baker completing a hatrick, scoring a very well executed goal from a difficult angle.
A great second half display that sealed a 5-1 victory and sees Rugby progress the furthest they have in their Womens FA Cup history.
Jamesway Travel Player of the Match: Bobbie Baker