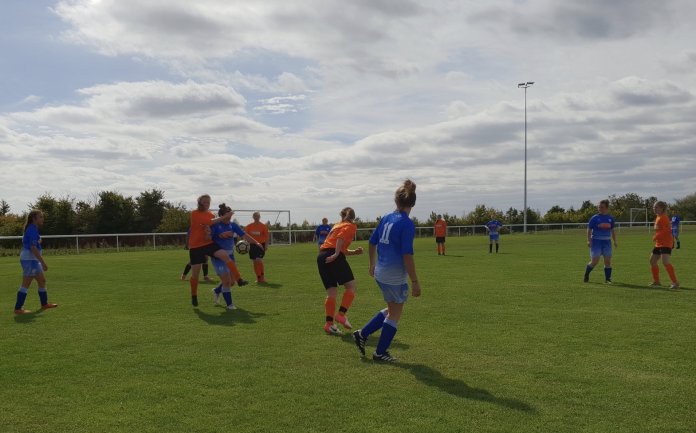 A very slow start to the Ladies Development's first game of the season as a new team and a new management set up. The ladies were stunned conceding 3 very quick goals within 10 minutes and their heads went down, unable to get to grips with the slick passing from SJB's midfield & through balls to their striker, playing them onside every time instead of just stepping up.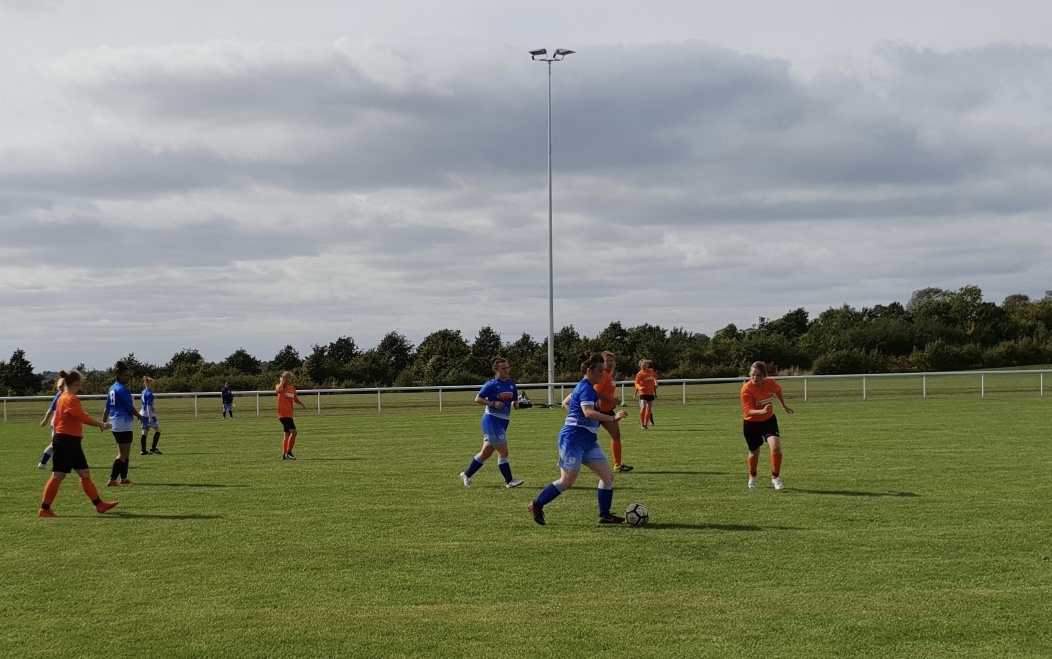 The ladies lacked some creativity going forward, losing the ball early on and struggled to feed the forward line with anything but scraps. Missing our usual keeper was always going to be a tough ask but our 'stand in' tried really hard, brave at times but the goals from SJB ladies just kept going in leaving us 6 goals down at half time.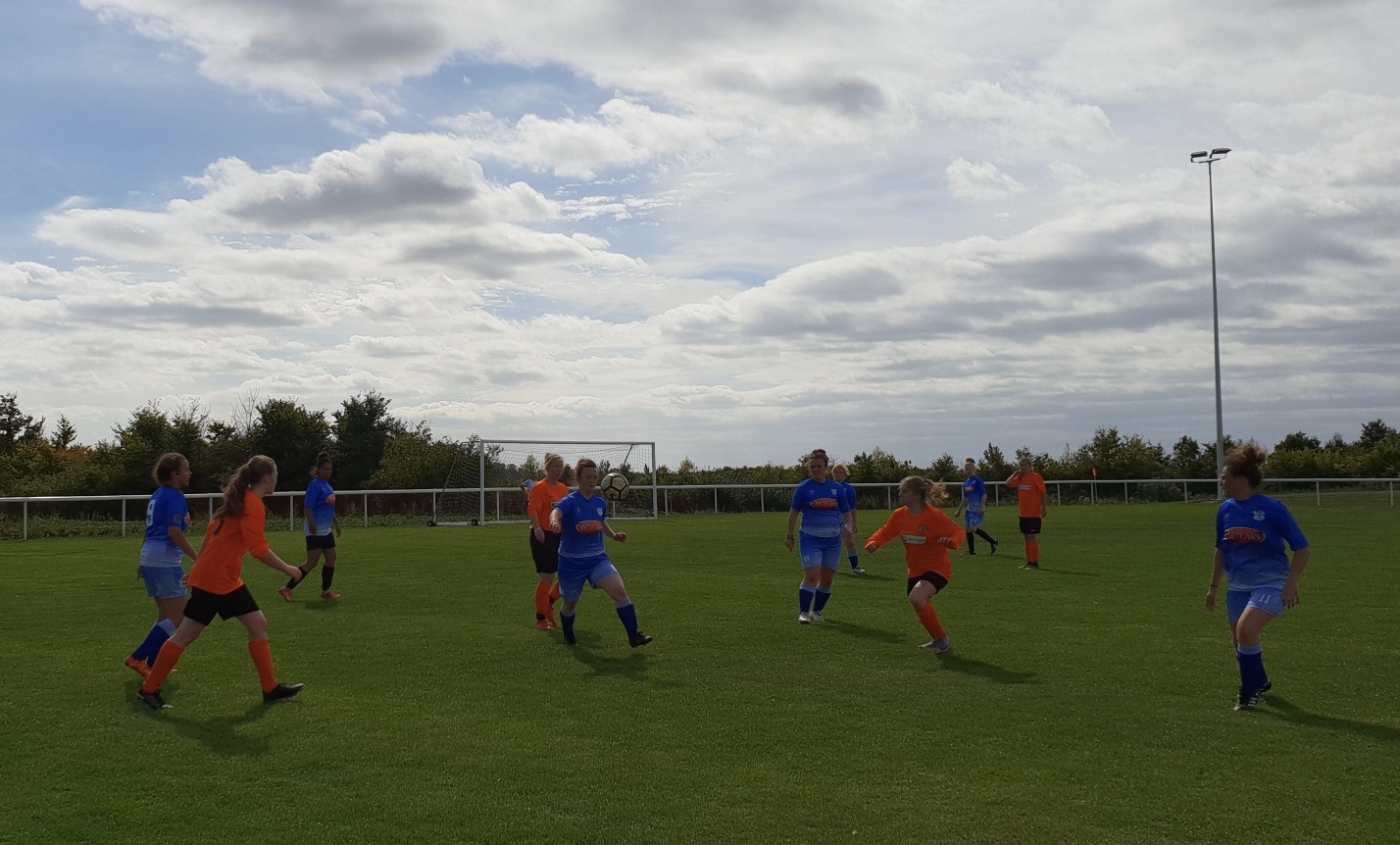 After a 'good' team talk at half time, the ladies came out looking a completely different side, some positional changes and they came back fighting with a great goal from Charlotte and a lot more communication between them all.
Its always hard to find positives in a result like this but although the game was already lost at this point, they showed a lot more fighting spirit and willingness to chase the ball down quicker, the communication was better and the passing game started to take off, just too late.
Hopefully, this was just first game nerves in new colours, new surroundings and the team will start the next game as they finished this one, playing as a team, communicating well and supporting each other.
Onwards and upwards ladies.
Rugby Town Ladies Development 1 – 7 SJB Ladies