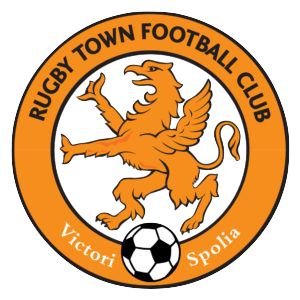 The girls played their second game of the season against a team they had not faced in previous seasons.
The first half was played uphill and against the wind, so they were expecting a tough half. The team however didn't really get going in the early stages and the defence struggled to cope with through balls and strong running from the opposition. Goals followed and Rugby found themselves three goals down a bit shell shocked. Rugby eventually got going and managed to force a few attacks, pulling a goal back through Lauren. Rugby then grew in confidence and the game turned as Rugby took control and Chloe scored her first goal of the season to make it 3-2. It remained 3-2 at half time but that did not tell the full story.
In the latter stages of the half, Rugby hit the post and bar and had efforts scrambled off the line. I am still not sure how the ball did not go in on numerous occasions. In addition the referee blew for half time 2 minutes early after 38 minutes, which did not suit Rugby as we were in the ascendancy and pushing for an equaliser.
Half Time
Cottage Farm Rangers 3 Rugby Town Girls 2
With the wind and slope in our favour, we were confident of turning the score round in the second half. The opening stages were fairly even but Rugby gradually got on top and pressurised the Cottage Farm goal without managing to put the finishing touches to some good play. But with Rugby becoming camped in the Cottage Farm half we fell for the sucker punch not once but twice. Cottage Farm caught us on the break twice through two good through balls and somehow Rugby found themselves 5-2 down. It would have been easy for the girls to give up at this stage but they definitely did not. Rugby continued to pile on the pressure and responded really well with Lauren and Chloe both scoring their second goals of the game to make it 5-4 with about 10 minutes left.
At this point Cottage Farm team realised that they were unlikely to be able to keep us out, so resorted to blatant time wasting tactics. The goalkeeper took an age to return the ball into play after every Rugby attack which was very frustrating for our girls who just wanted to play football.
Rugby continued with wave after wave of attack but could just not find a shot to beat the goalkeeper. One spectacular long range shot from Hollie rebounded off the bar which pretty much summed up our day.
The referee decided to blow for full time 1 minute early after 39 minutes, again not a situation which suited Rugby.
Full Time
Cottage Farm Rangers 5 Rugby Town Girls 4
The result was hard on the the girls as this was not a game they deserved to lose, but there are definitely lessons to be learnt about defensive concentration and starting the game better and not waiting until we are behind before we start to play how we can. But congratulations to the girls for a good fight back which did not quite get them the result they deserved.
Special mentions go to:
Chloe on scoring her first goals of the season through some cool finishing.
Lauren who also scored 2 goals and livened up the team when coming on as substitute.
Hollie who had some excellent attempts on goal and was very unlucky not to score.
But player of the match was Sophie who played very tenaciously in midfield, winning tackle after tackle and driving the team forward to help create the chances.