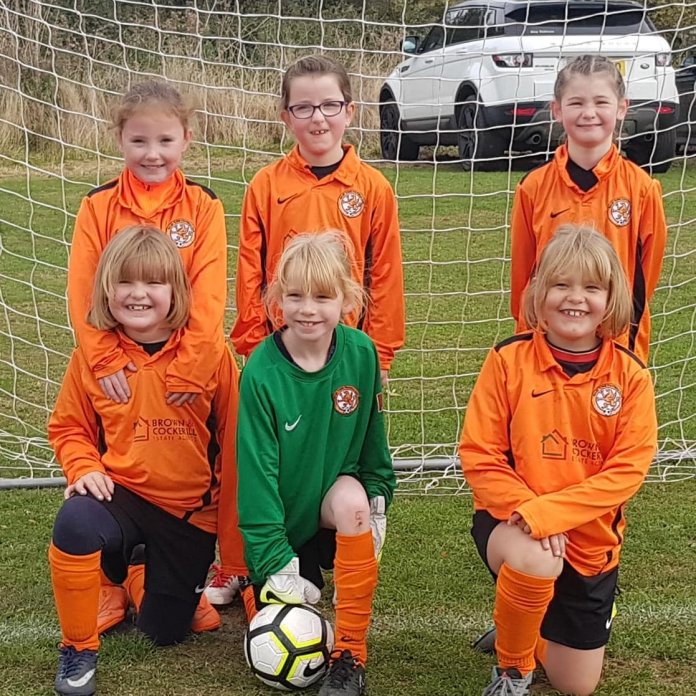 Kibworth Town U8 Girls V Rugby Town Girls U8 Wildcats – 30th September 2018
Rugby Town Squad – Freya, Chloe, Anna, Holly, Megan and Matilda
Today we were away at Kibworth. Fresh from a great game last weekend the girls enthusiasm and excitement for the match was high.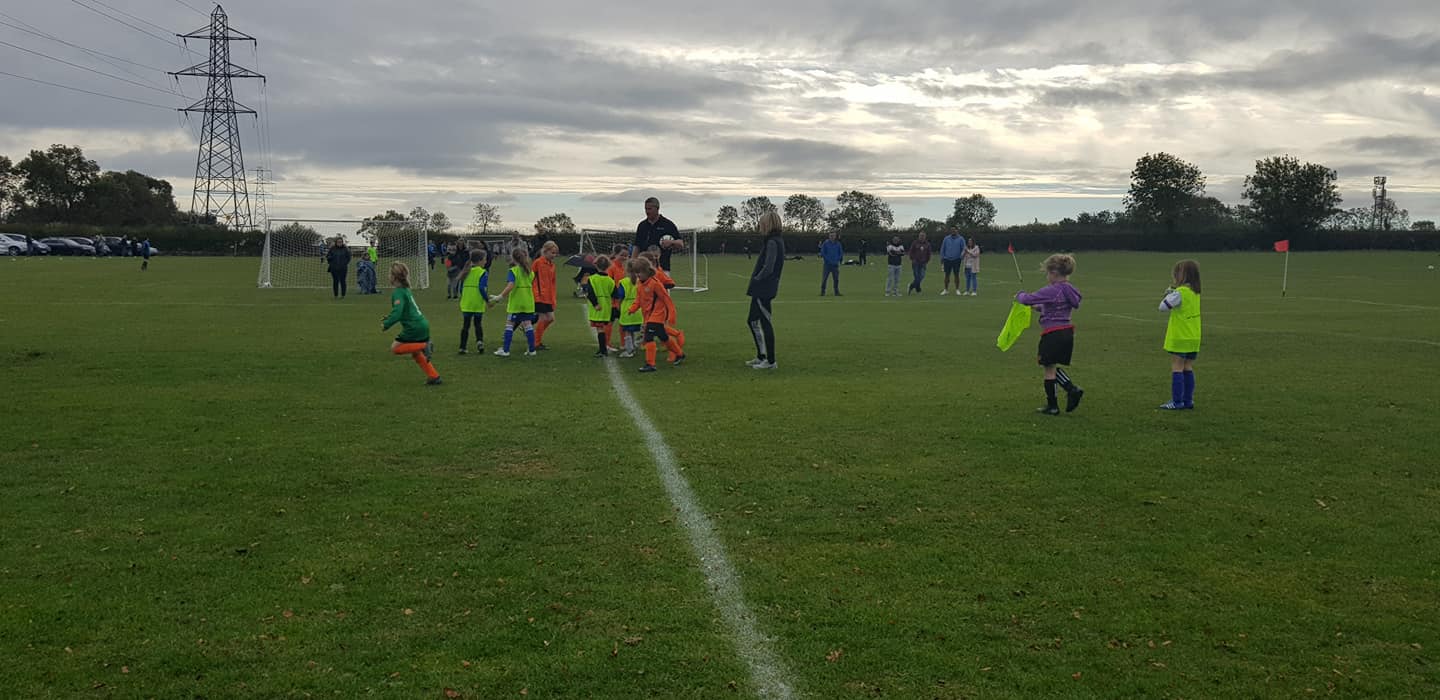 Kibworth not having played for very long as a team wanted to play a game of 4 quarters which immediately confused Rugby Town. Megan started the first quarter in goal. She was strong and determined but Kibworth were too. Freya was strong when she had the ball but it was being taken from her before she even realised there was a player beside her. Chloe had some successful runs at the goal with Holly, Anna and Matilda rotating in defence.
Matilda took her turn in goal for the second quarter, Holly the third and Chloe the forth. Anna politely declined and the look on Freyas face told me not to bother asking if she wanted a turn.
I want to say once again how proud I am of the girls,the picture says it all really. This was taken at the end of a tough game.
Player of the match – Matilda. She went in for some great tackles, skidded along the grass on her face and still she kept going.
Thank you to all the parents for bring your amazing girls to the games every week and thank you to Stuart my right hand man for the morning. To say he got a little frustrated at times today is an understatement.