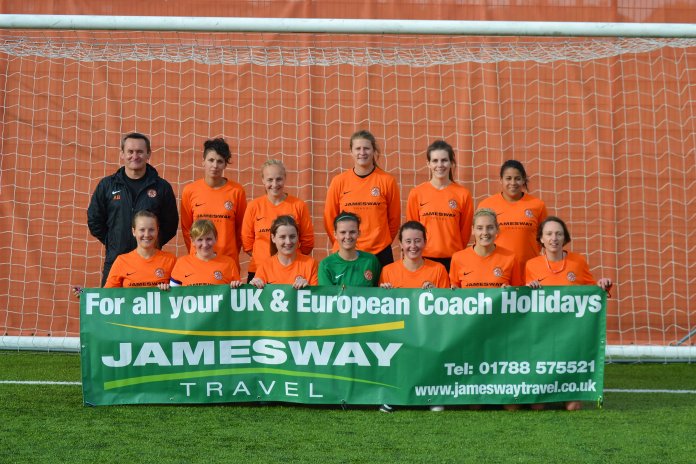 Following a disappointing result last week, Rugby were keen to pick up some more points in the league against Stourbridge Ladies at Kilsby Lane.
The game started off even with both teams fighting for each ball. Moments of good play, saw some opportunities for Rugby up front but Stourbridge were the first to score making it 0-1.
The defence of Chloe Debaes, Kelly Worthington and Hannah Parker were able to force the Stourbridge attack out dealing well with threats in front of goal.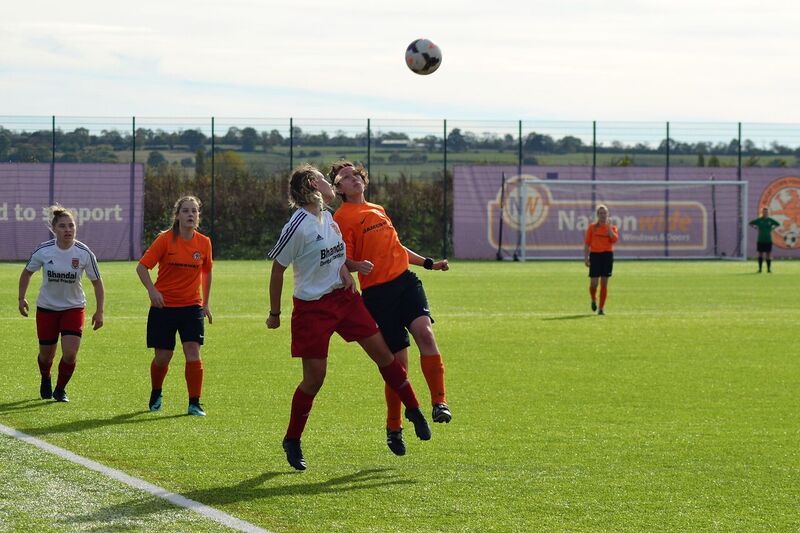 Chev Steel and Kat Watkins worked hard in the middle, putting in some good tackles breaking up play. A chance came through Megan Board, who was able to play a great touch into space for Loren Bliss to run on to hitting it first time just over the bar.
Jen Johnston worked tirelessly holding the ball up playing some great balls through for Andie Coupland and Megan Board who were just unable to get the final touch on the ball to score. The first half finished 0-1.
The second half saw end to end football, but Rugby were first to score through Chev Steel who made an excellent finish outside of the box lofting the keeper leveling the game for 1-1.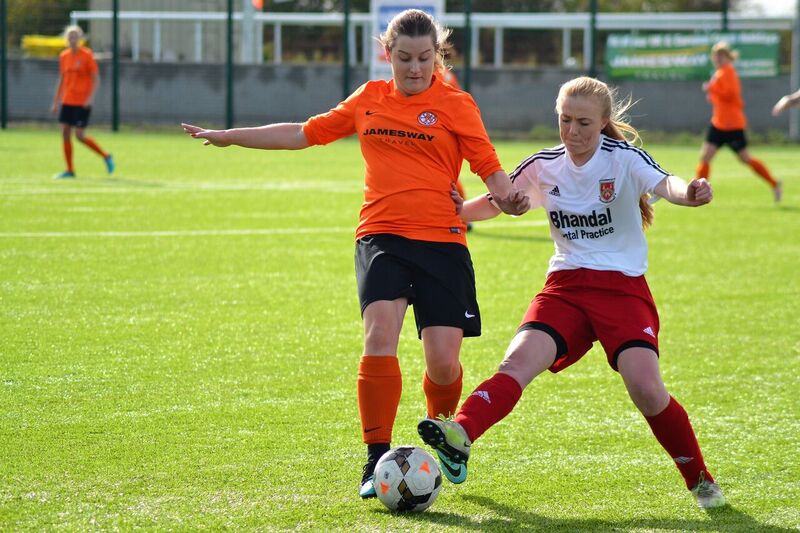 A lapse in play saw a period where Rugby were continuously under pressure. Leah Morris made a great first save from a close range shot made on goal, however Stourbridge were quick to react and got on the end of a loose ball making no mistakes in finishing for 1-2. Stourbridge continued to have some good chances but Leah Morris did brilliantly making a string of excellent saves.
For the last 10 minutes, Rugby picked it up again determined to get something out of the game. The ball was played forward through Kat Watkins to Megan Board but it didn't seem likely to happen. In the last minute of play, following a chance on the opposite side of the pitch, Rugby counter attacked only for a player to be taken down just outside of the Stourbridge box.
Megan Board stepped up to take it and slotting it right corner and around the wall bringing the score even to 2-2. It wasn't always the best football but Rugby showed today that they can compete and get themselves back into games by not giving up.
A well battled display and a point that sees the ladies sit 3rd in the league after 4 games.
Rugby continue to be proud to be sponsored by Jamesway Travel.
Photography credit: Lelde Ozolina