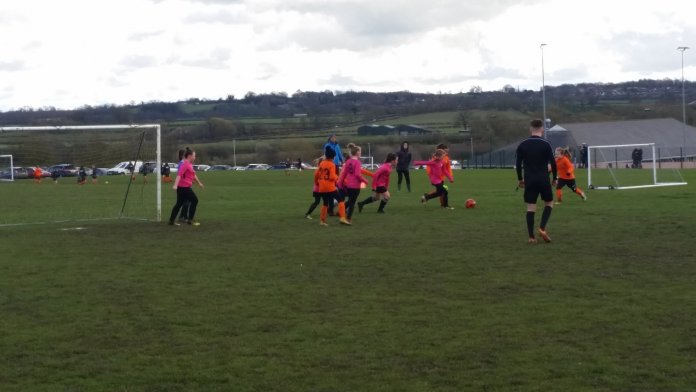 The u9s arrived at Kilsby Lane this morning for their first ever game against Whetstone with no idea what to expect from the opposition, but firm expectations of a wet and muddy morning. The pitch looked like it had recently been ploughed but both teams were still able to play some excellent football in what was a competitive and evenly contested match. Captain Aurora led from the front today and was rewarded for her hard work with the Parents' Player of the Match award and we saw a valiant debut from Isobel in goal, who bravely volunteered for what is proving to be a tricky position to fill.
Playing seven a side at the opposition's request gave the Rugby defence some protection and ensured a competitive battle in midfield, with Katie rising to the challenge of a defensive midfield role with her usual strength and determination whilst demonstrating incredible fitness – I don't know where she gets her energy from! This meant less space on the pitch and both teams had to show ingenuity and creativity to get forward. Nonetheless both teams had chances and the Rugby attack showed great skill and confidence on the ball as always, with another selfless performance from star striker Sofia who always looks to find a team mate in a better position.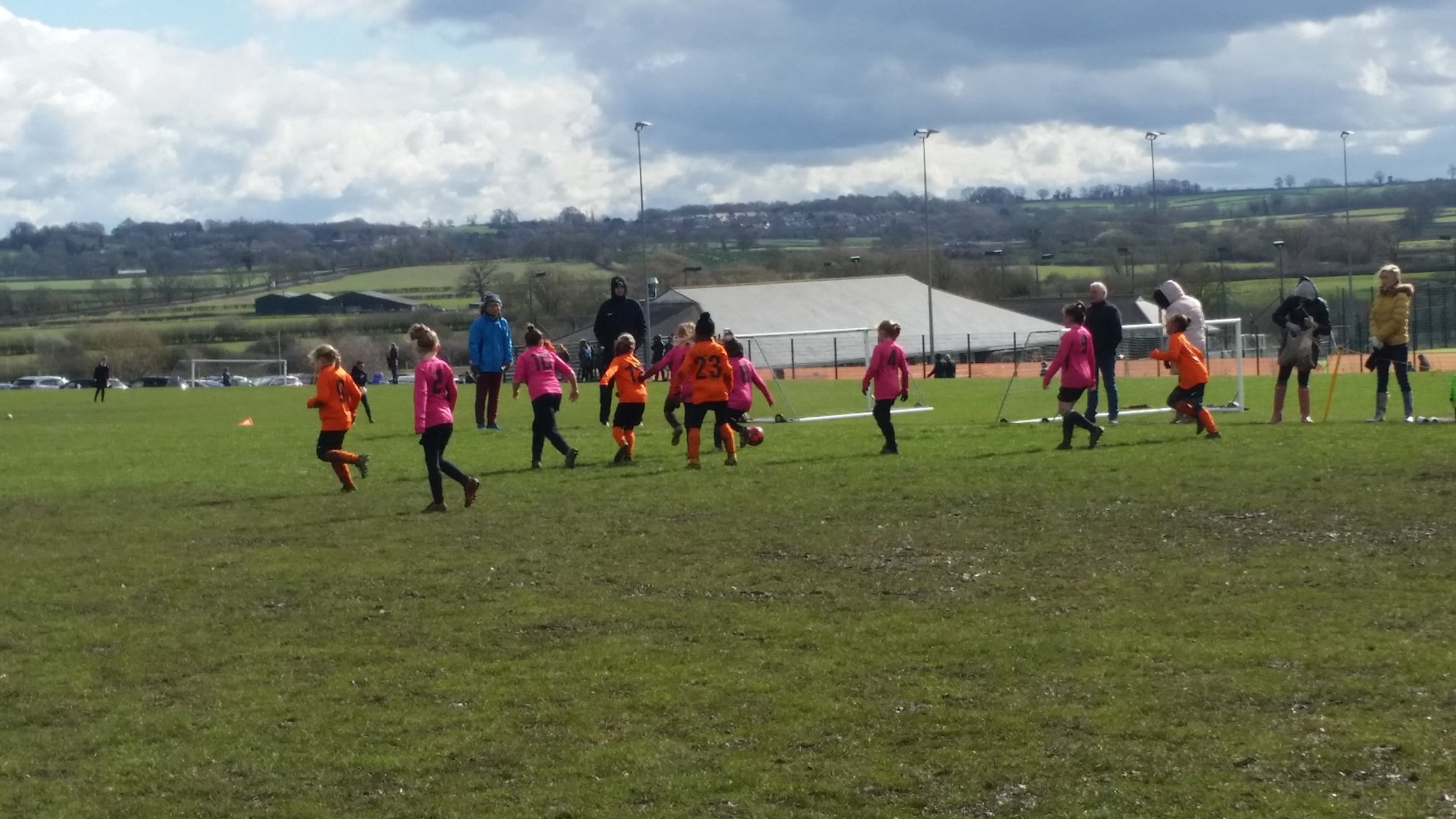 Poppy and Aurora in support showed great movement off the ball and didn't stop running – they covered the whole pitch from end to end and still managed to find a way through the Whetstone defence – Poppy finishing an excellent move from a Rugby corner with a great strike to give our girls the lead before half-time. The first half played out as it started with both teams playing some good football in a very competitive, closely fought game – Isobel made a great save with her feet to emulate her Manchester United counterpart and ensure that Rugby maintained their advantage.
The second half started with Whetstone on the front foot – Izzy ably deputised in defence today for the first time, showing great strength and determination and adapted well to the physical nature of the Whetstone attack. Connie had a fantastic game on the other side of defence; demonstrating excellent positioning, intelligence and always being in the right place at the right time. As the game progressed a number of injuries to the Rugby team meant player and positional changes, with all the girls doing a great job of fitting in wherever they were asked, but Whetstone were able to get back into the game and take the lead.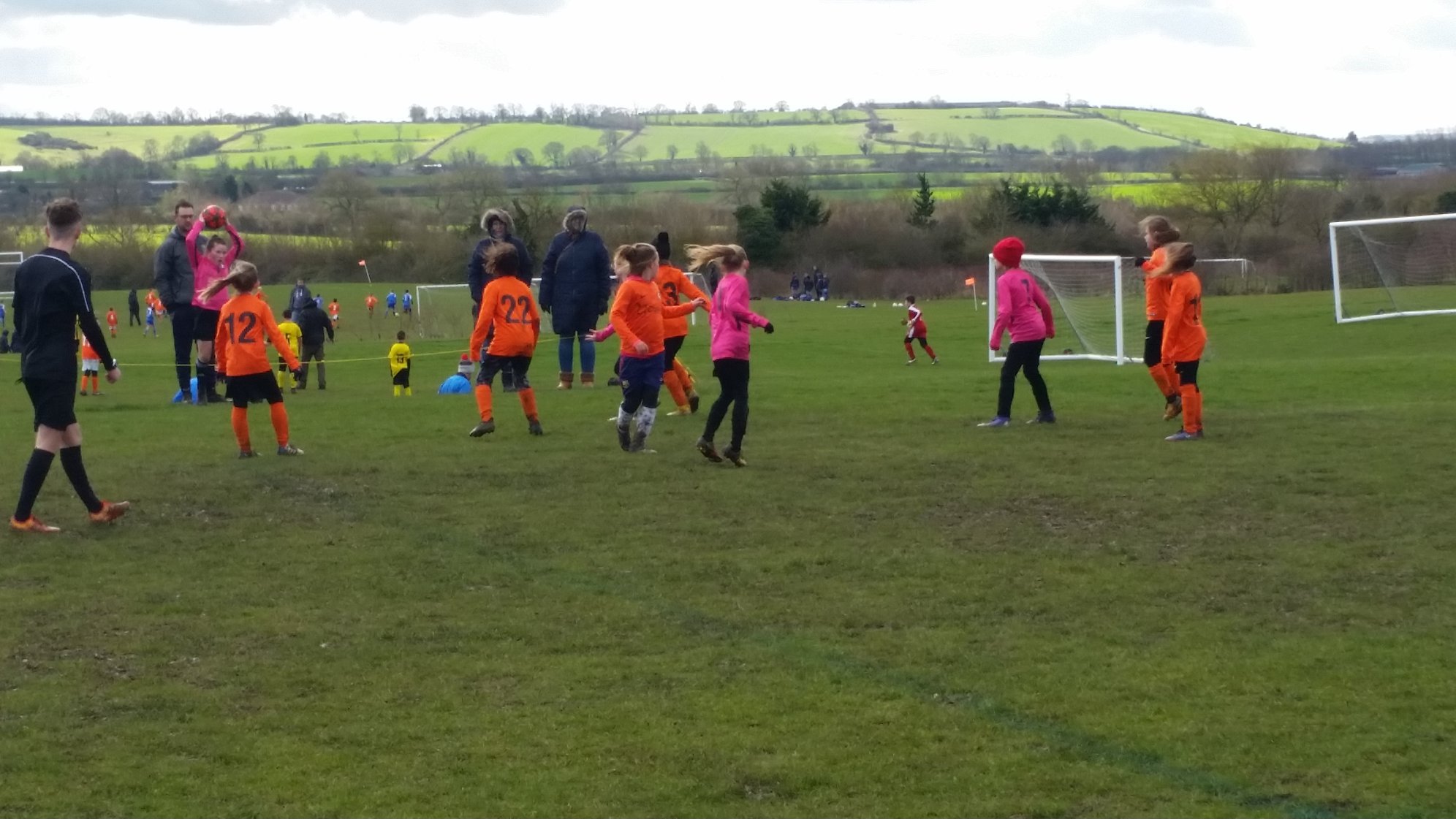 Bethany came on in midfield and showed great commitment and true battling spririt – protecting the defence at one end whilst still managaing to get in some scoring positions at the other. Ella slotted into defence and put in a brave performance against a physically imposing Whetstone. This was now proving to be a hard fought battle in the mud and number of free kicks went Rugby's way – the girls didn't stop trying and put their bodies on the line to try and get back into the game. The Rugby attack continued to show great pace going forward with Aurora, Poppy and Sofia interacting well to try and get past the Whetstone defence.
Sadly it wasn't to be and the girls simply ran out of time before they were able to find that elusive final ball or lucky bounce – there wasn't much between the teams and Rugby were unfortunate to come out on the wrong side of the result today. It was a tough match and the girls showed great commitment and bravery, working well together and playing some excellent football in poor conditions. Well done everyone!
Parents' Player of the Match: Aurora played the whole match with great energy, making some key tackles at one end whilst supporting the attack at the other – a true captain's performance.
Coaches Player of the Match: Izzy put in a brave, battling performance in defence with some important tackles and stood up for herself and the team in what was a very physical game.