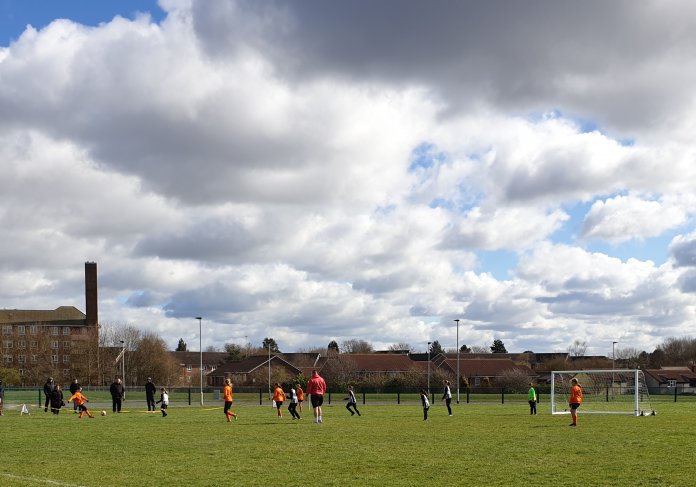 Sponsored by Intelligent Financial Advisory Ltd
On a brisk morning Rugby Town Girls u11s met Allexton for the second time this season and what a good game of football it was. These 2 teams are becoming competitive equals and great rivals in this division with lots of respect shown to each other. From the kick off, Allexton were in the ascendancy as they launched attacks down the flanks with good skills being shown from their wingers. Allexton's No.7 in particular was too fast on numerous occasions for the Rugby midfield and defence creating chances in the Rugby Town box but good defending and goal keeping from Jenna kept the home team from scoring.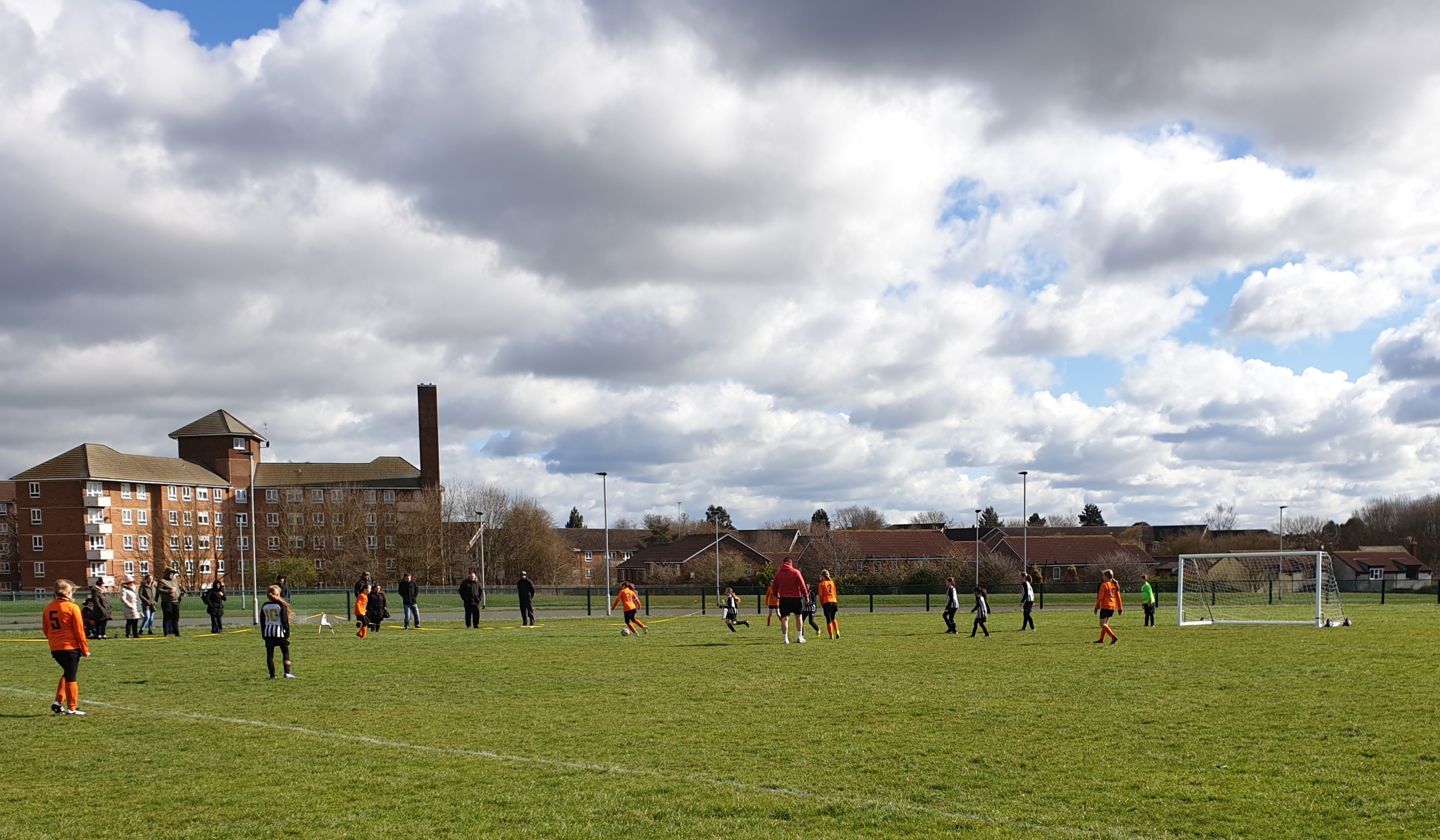 Rugby started to get themselves back into the game and to make chances of their own at the other end. Melissa was causing problems to the Allexton defence by breaking free on numerous occasions but due to the extra defensive duties the midfield were being asked to do, they were not getting into the penalty box quick enough to cause Allexton too many problems.

Both teams were evenly matched, and chances started to be created by both teams. However, Allexton could not get past Jenna in goal and at the other end the Allexton keeper pulled off an impressive save to deny Melissa. It was going to take something out of the ordinary to break the deadlock and it nearly came when a through ball from Lila to Melissa was passed onto Marley who went on a marauding run towards the Allexton goal. But with only the keeper to beat Marley unfortunately lost her footing and her shot went agonisingly the wrong side of the post.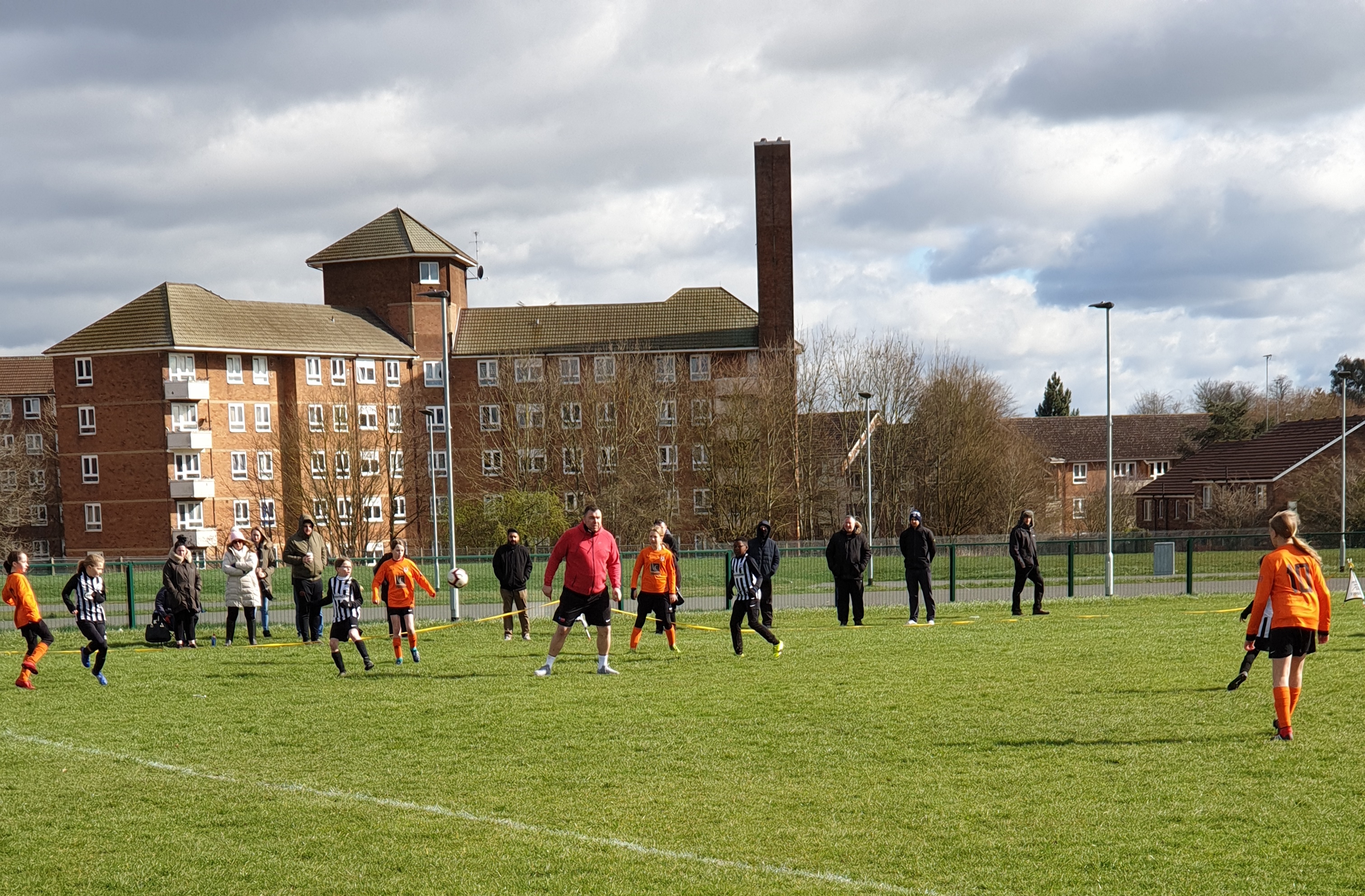 The start of the second half was very much more of what we had seen in the first, with both teams making chances but unable to gain any advantage. With Katie and Rosie trying to hold steadfast at the back it was the midfield of Lila, Jasmine and Madi who were having to put in an extra shift to try and stem the tide of Allexton's attacks. These three were ably supported by the ever unflappable Holly who switched from left to right midfield and into defence when required, all getting involved with some solid tackling. Melissa was still the main striking force for Rugby but again her pace and crossing into the box was invariably falling to an Allexton defender to pump back up field. However, from one of these, Marley was first to the ball and once again went on a weaving run towards the Allexton goal. A quick one two with Melissa in the penalty area left her free for a shot on goal but once again it went the wrong side of the post. That was the last clear cut chance of the game and although Allexton got themselves into good positions around the Rugby penalty area, Jenna was not going to beaten from long range and good all round defensive work kept them out.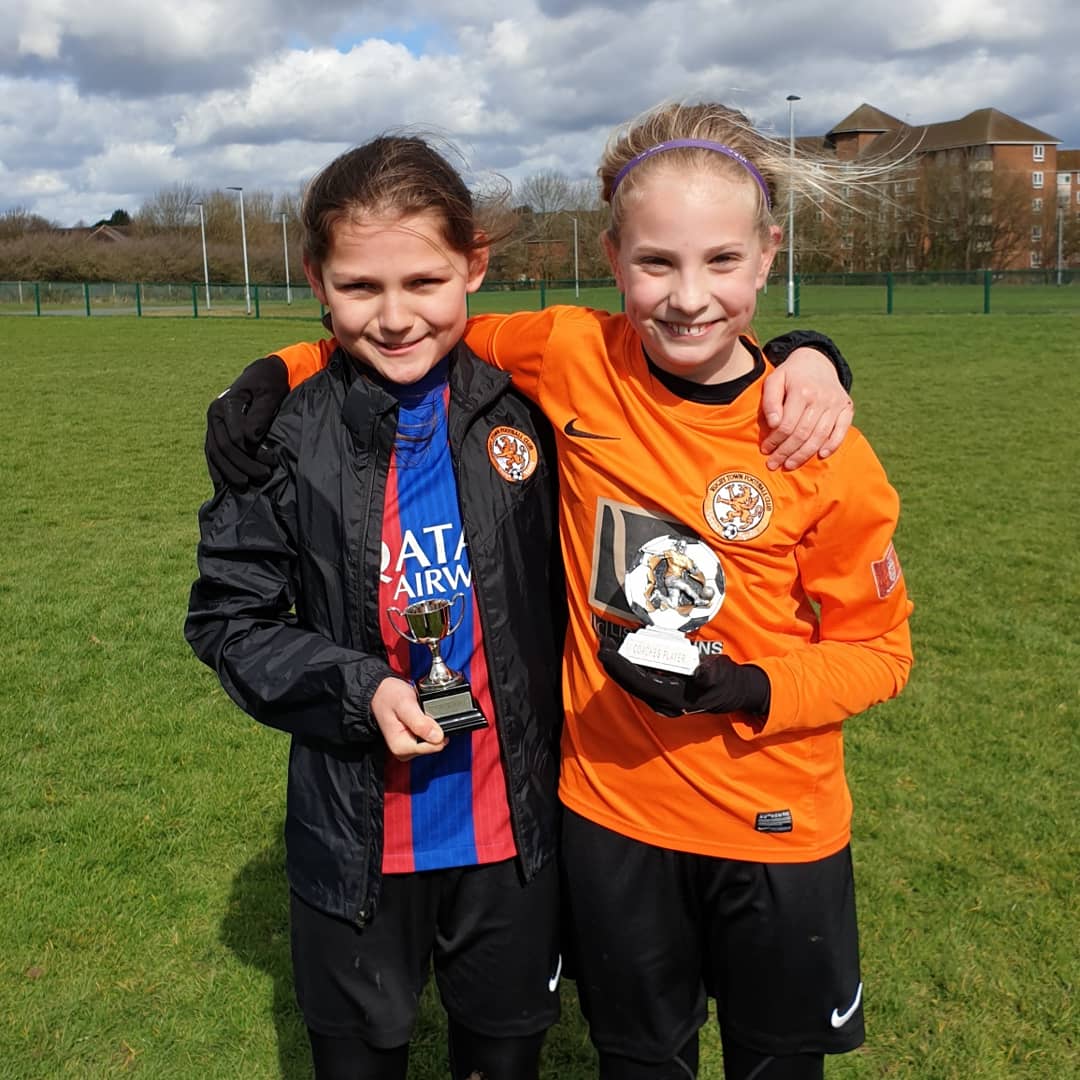 The whistle eventually went on a very close game of football between these two very good sides and perhaps on reflection a fair result for both teams.
Parents (Coaches) Player of the Match: Marley for her energy all over the pitch and some superb dribbling forward.
Opposing Coaches Player of the Match: Lila for some lovely passing moves and tough tackling in midfield