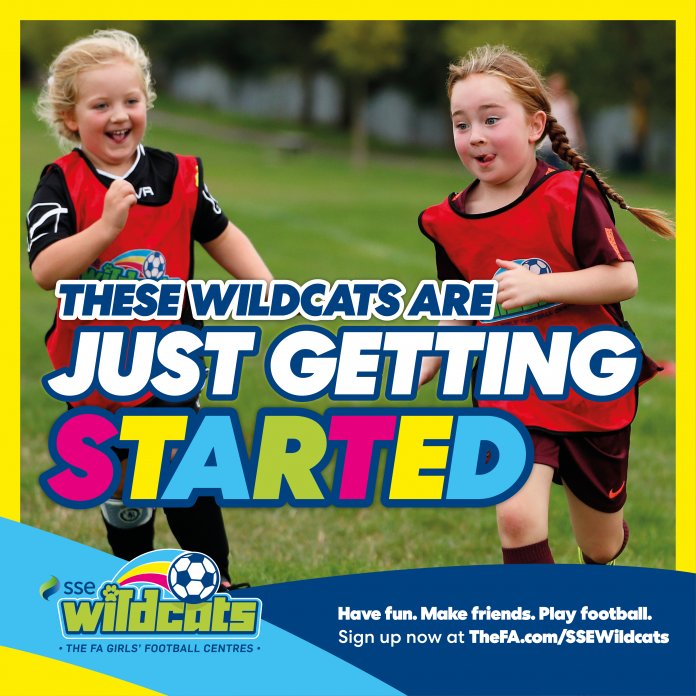 The Women's World Cup is well under way in France, but closer to home Rugby Town Girls' and Women's Football Club is on the move!
The Club has seen increasing numbers of players as the interest in girls' football grows and Rugby attracts more young families to live here.
The Club has had to look at ways of accommodating such demand.
Over the years the Club, which started in a local school, has moved on a number of occasions to keep up with demand.
After a successful awards evening which recognised the hard work and commitment of Club members at local Benn Hall on the evening of 7 June with around 350 guests including players, their families, coaches and committee members, the Club moved onto the Butlin Road stadium site. The site move means older girls will enjoy a half hour longer training session and more space for all ages.
The 2018/19 season saw great achievements for the Club including victory for the Under 14s in the Leicester League Cup Final and the Under 12s and Under 13s teams winning the Leicester League.
Club Chairman Jason Morris says, "The Club is run by an excellent group of volunteers who understand that every child matters regardless of ability. The Club has had so much success over the years with the growth of the female game. We have girls playing for enjoyment and others that have progressed to top level WSL standard of the game. It is a Club where every member has a chance to achieve their full potential."
FREE SUMMER* COACHING FOR ALL GIRLS
CURRENT AND NEW MEMBERS WELCOME
EVERY FRIDAY ALL YEAR ROUND
Rugby Town FC
Butlin Road
Rugby
CV21 3SD
Every Friday
5 to 12 Years Old – 6pm to 7pm
13 years Old to Open Age Women – 7pm to 8.30pm
Or Join us at our Open Day
29th June 2019
10am to 12.00am
Rugby Town FC
Butlin Road
Rugby
CV21 3SD
Coming along and give football a go, free Summer coaching during the Women's World Cup.
Email: info@rugbytowngirlsfc.co.uk or turn up on the day
In association with The FA Wildcats Girls Football Centre
* during June and July at the times shown