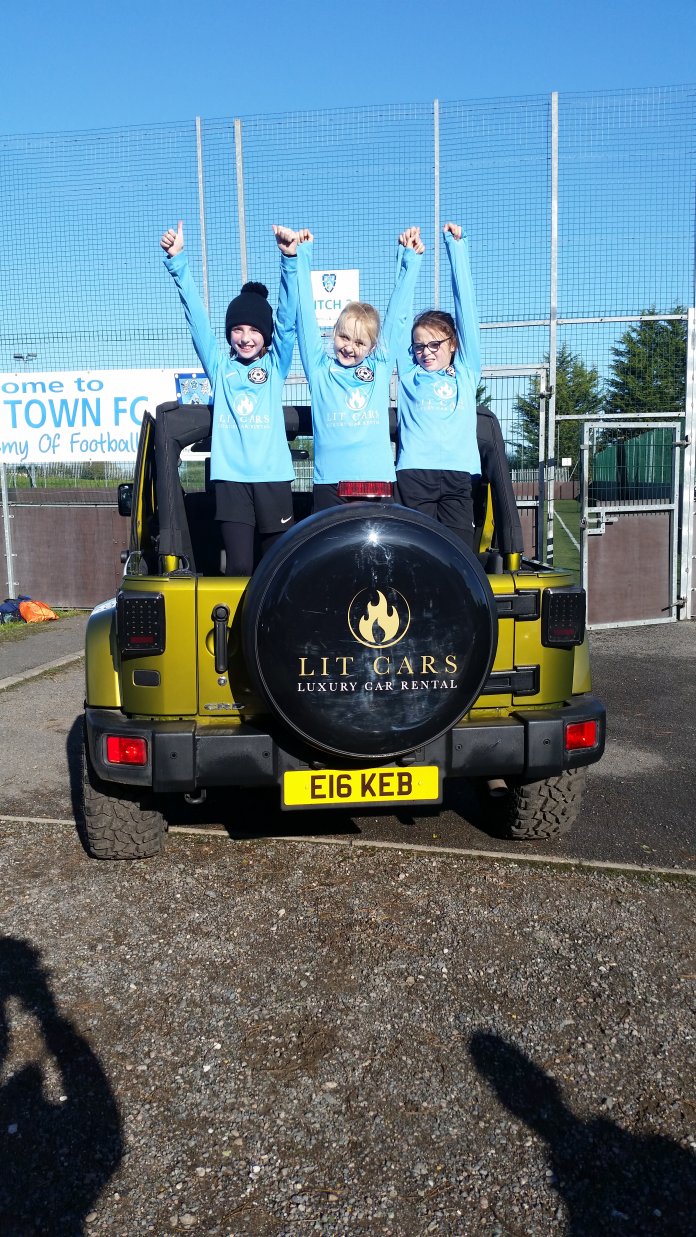 Rugby Town Girls U10 vs. Albert Village Tigermoths U10
After a couple of weeks off from league action our enthusiastic Under 10's were keen to get back to it against a side they'd never played before in Albert Village. A large squad descended on Butlin Road on a glorious sunny day and the girls were all very excited to wear their brand new light blue kit, kindly provided by our sponsor Lit Cars. The opposition were an unknown quantity so Rugby started with a strong side and instructions to attack from the outset!
Star striker Sofia led the line for Rugby and she was clinical in front of goal at the start of each half, relentlessly hounding the Albert Village defence and preventing them from getting the ball out from the back. Poppy showed excellent footwork and technical ball skills on the Rugby wing, her confidence in front of goal growing with every effort and showing some selfless passing when her teammates were in a better position.
Aurora was well rewarded for her customary uncompromising energy on the other wing with some clinical finishing in front of goal and showed her poise and confidence on the ball throughout. It was another determined performance from Lexie in central midfield, covering every inch of the pitch as she broke up opposition attacks at one end whilst still supporting and finishing the attacks at the other.
The two Isobels were stalwarts at the back, first to every ball with some big clearances in the first half, keeping their concentration and confidently striving up the pitch with the ball from the Rugby defence. Ria looked assured in goal and rarely came under threat – when she did she collected the ball cleanly and calmly and distributed it well. In a developmental match it soon became clear that the less experienced opposition were up against it, but they brought on an extra player to even things up and were a credit to themselves as they didn't give up and kept fighting to the end.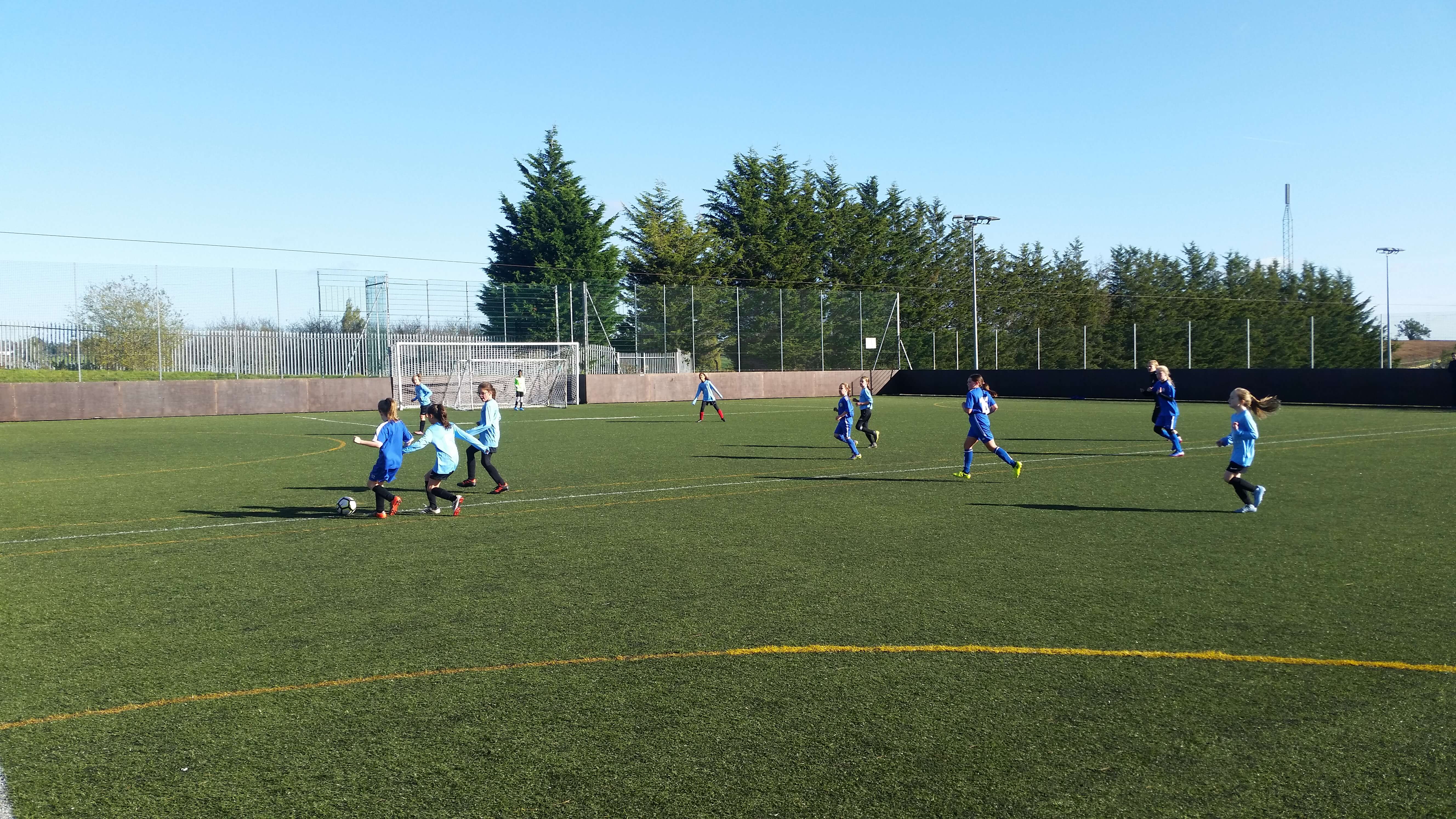 This enabled Rugby to make regular changes and to give some of the girls the opportunity to play in different positions to develop their tactical awareness and confidence on the ball. Beth came on up front and got into some great scoring positions, her usual strength and determination giving her an extra yard on the Albert Village defence. Lola demonstrated her lightning fast pace as she got up and down the Rugby wing, bravely getting stuck in and earning an injury for her trouble – nonetheless she courageously went back on in the second half and played through the pain.
Indie gave a dominant performance in the middle of the pitch, getting stuck in from the word go and showing great confidence on the ball with some surging runs forward. Eleanor slotted effortlessly into the Rugby defence in only her second game, breaking up play with some excellent tackles, then selflessly volunteered to go in goal for the second half, keeping a clean sheet, to enable the Rugby squad to rotate their positions.
Katie's strength and commitment proved to be a great asset once again in defensive midfield, making some brave tackles and important interceptions to put the Rugby team back on the front foot. Having kept a clean sheet Ria came out of goal and put in a solid performance in defence, strong and determined in her tackles and confident on the ball going forward. Beth also showed her team ethic by having a go in defence to enable Isobel and Izzy to play further up the pitch for a change – both girls looked assured on the ball going forward and it was great to see Izzy rewarded for a number of strong shots on target.
It was an incredible team performance from this fantastic group of girls – relentless, clinical and comprehensive, with some exceptional football on show. Thank you to Kerri for refereeing and to our committed parents for your continued support.
Coaches Player of the Match: Lola showed great energy and put in some brave tackles, courageously returning to the pitch after being injured to help her team.