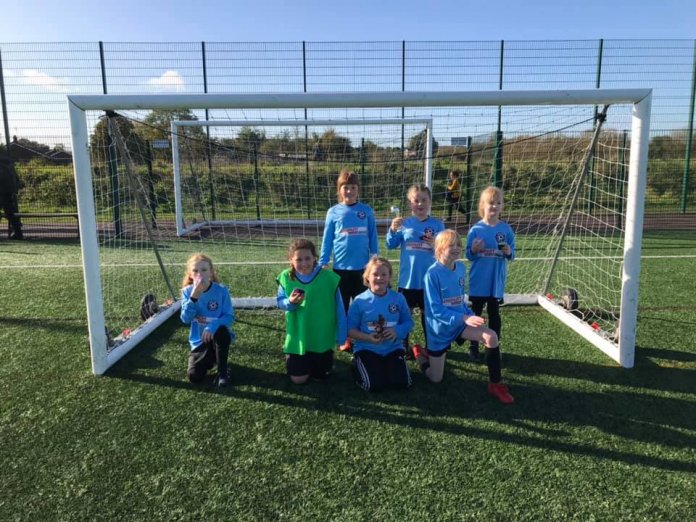 Sunday 27th October
East Goscote U9s v Rugby Town U9s
On a surprisingly sunny Sunday morning, our Under 9s travelled to Syston to play East Goscote Under 9s.
The East Goscote team had been playing together for two or three seasons now and are looking to move up to Under 10s in the coming weeks as they are finding that they are too strong for the Under 9 League. In contrast our Under 9s have only been together for about two months, with this in mind we agreed that we would flex the usual 5 a side rule and the East Goscote Manager would mix up his team in order to make it as enjoyable as possible for all concerned.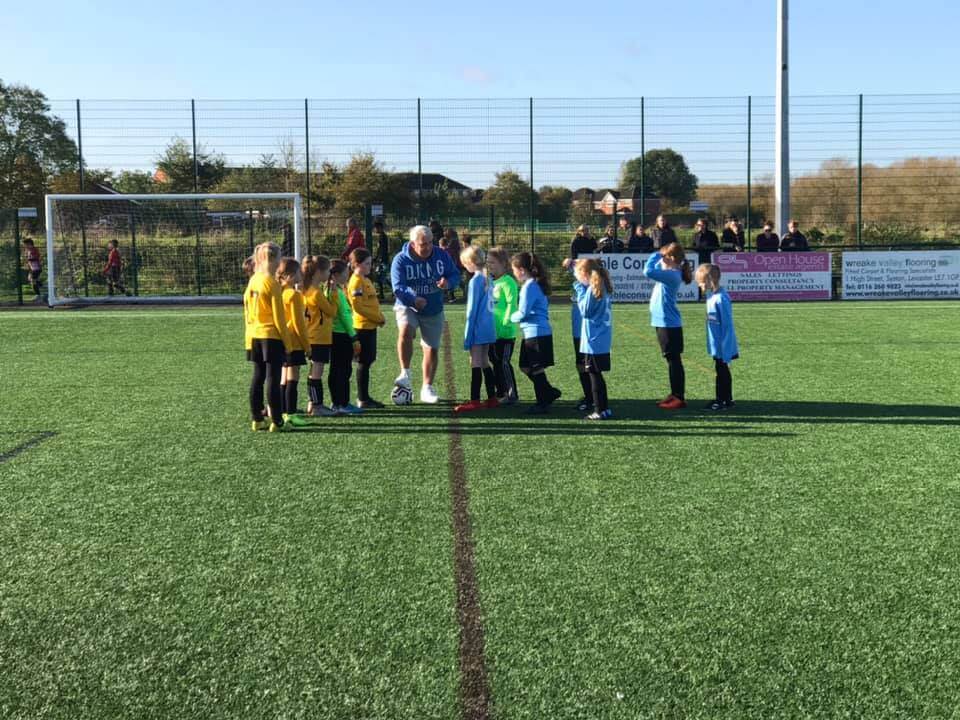 The game kicked off and for the first ten or so minutes you really could not tell that there was a big experience gap. Our girls were competing magnificently all over the pitch, having a fair share of the possession and proved more than a match for their opponents. As the half progressed East Goscote began to find a bit more space and some of their passing was great to watch as they started to make goal scoring opportunities.
Our defensive team of Louise and Astrid was back in place this week and East Goscote found it difficult to get past them, and when they did they found Megan in good form making lots of great saves. Ava and Sophia battled really hard in midfield against the strong tacking East Goscote midfielders and more than held their own. In attach Chloe and Olivia made life difficult for the East Goscote by constantly closing them down, and Chloe's dribbling skills threatened them on numerous occasions.
The second half followed a similar pattern to the first. The first ten minutes was fairly even but East Goscote did prove a bit too strong in the latter stages. We had a bit of a switch around in the second half with Megan enjoying a run out in midfield and Sophia showing that she is a great replacement goalkeeper if we ever need one.
I can't congratulate the girls enough for the way the battled from the first minute to the last, it really was very impressive how they kept going and was very enjoyable to watch. The game was played in a great spirit by the girls, and all the parents provided a great atmosphere on the sidelines.
There was one very memorable moment for me, when Louise won the ball in defence, brought it forward John Stones style, did a superb lobbed pass for Chloe to run on to which could easily have resulted in a goal. I have no idea where it came from as it is not exactly the sort of stuff they practice in training but it was truly memorable.
I suspect that we won't come up against many teams like this one, but it was a great experience and there are now a few things we can work in training, such as marking players more tightly when we don't have the ball and moving into space when we do.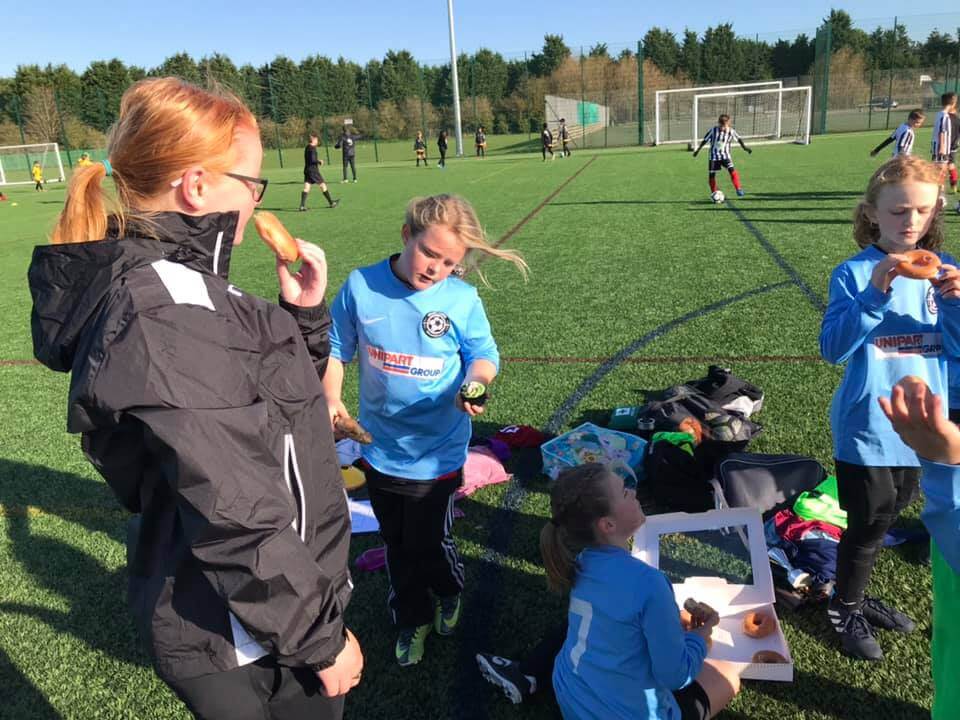 There was more to come when the game finished as there were birthdays for Chloe and Louise to celebrate, this meant a large amount of cakes! There was enough to share with the opposition girls and there was a lovely moment where they sang happy birthday.
The opposition manager was extremely complimentary about our girls, he said it was hard to believe that they had only been playing together for two months and they had the makings of a great team.
Thank you to all the parents for making the journey, it is very much appreciated as always.
Parents Player of the Match: Megan
For some great saves along with some great goal kicks, and she even had a run out on pitch too.
Coach's Player of the Match: Louise
For a very tenacious never give up defensive performance with loads of tackles, the East Goscote attackers certainly knew she was around. Oh and of course that John Stones moment.