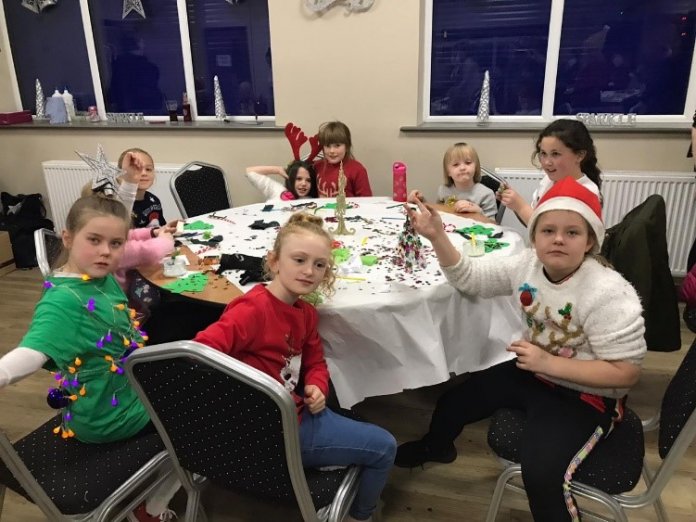 FESTIVE FOOTBALL FUN FOR RUGBY TOWN GIRLS!
Last Friday, 6 December, the Club ran its third annual Christmas party for the girls as a way
of thanking them for all their hard work and commitment to our Club.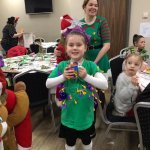 Over eighty players (over two sittings) enjoyed fun games on the pitch, and then headed up to the club house for festive fun with craft, a quiz, pizza and pulling a cracker.
Prizes were awarded for the best festive wear. And all girls left with a go in the Club's
traditional lucky dip and a small gift for each girl who attended.
Parents and carers enjoyed their own fun with a festive raffle, with local businesses (Sweet Retreat, Café Vin Cinq, Albie and Lonnies, Libertine Burger, The Bell – Hillmorton, Olivia's Coffee House, Dunchurch Park Hotel, Coombe Abbey Hotel, Nyam A Foodz and the Shambles Restaurant, Lutterworth) kindly donating a host of great prizes. Club volunteers also put together hampers raising over £200 to help support Club activities and equipment. Also thanks go to Domino's Pizza and Yum Yum World for their discounts, which helped us reduce costs on the night.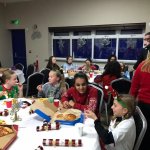 And finally, a huge thank you to our usual Club Volunteers, Jacquie at the Clubhouse and her team and the extra helpers on the night for making it a great success.
Dozens of girls train and play for Rugby Town Girls' and Women's Football Club every Friday evening at the Butlin Road stadium site. For more information please contact info@rugbytowngirlsfc.co.uk