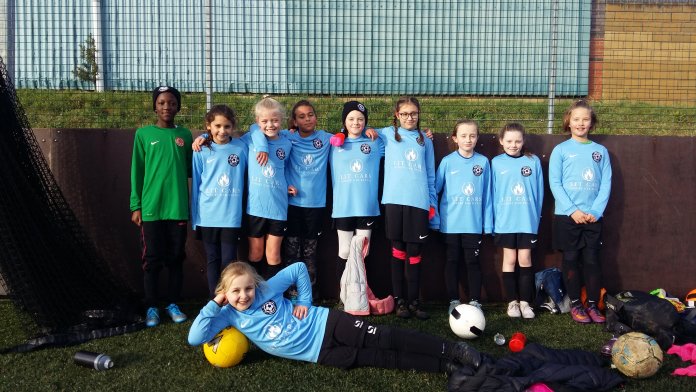 Rugby Town Girls U10 vs. Asfordby Amateurs
In the club's final match of the year Rugby welcomed familiar friends Asfordby to Butlin Road and it was a glorious day for it despite all the recent rain. Asfordby are a talented, well-organised team and the home side knew they would have to be on their toes if they were to get anything from the game. With a number of key players missing through injury and holidays, it was important that every one of the girls contributed and played wherever they were needed.
Having shown great leadership qualities in recent weeks Izzy stepped up to captain the Rugby team for the first time and led fearlessly from the centre of defence – she communicates brilliantly and made some brave tackles, always quick off the mark. Connie joined her on the left-hand side and showed her intelligent football brain from the outset, she demonstrates great positioning and maturity beyond her years every week.
It was an even start with both teams having chances and some excellent football being played – Rugby had to sit deep to deal with the quick attacking play of Asfordby and this left the girls a little short in numbers going forward (I blame the manager!). Lexie showed relentless energy in central midfield, chasing back and breaking up play with great determination whilst also supporting the front two with exceptional passing and vision.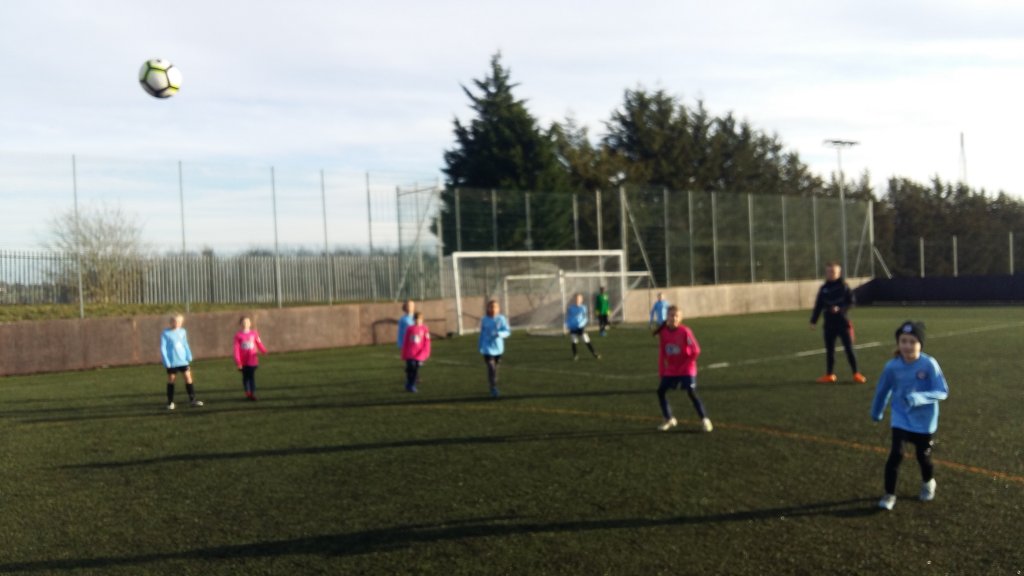 Katie was resolute and dependable on the right-hand side of the Rugby defence, using her strength and battling spirit to break up play; and also had a spell in defensive midfield where she put her energy and speed to great use. With three experienced goalkeepers unavailable Eleanor bravely volunteered to step into the void and made some great close-range saves whilst valiantly defending the Rugby goal. She also showed great bravery and fantastic distribution throughout.
Asfordby were relentless in their forward momentum and displayed some great passing and confidence on the ball, however the game was largely even and Rugby were unfortunate to find themselves at a disadvantage; the home side hit the post and had multiple chances but the ball just wouldn't bounce the right way for them. Lola's pace was a real threat and she got into some excellent scoring positions but somehow the away side managed to keep the ball out of the net – Lola also showed great bravery as she battled on with a nasty injury.
Despite picking up an injury in training on Friday Sofia bravely took to the pitch and was determined to help her team; she showed great movement of the ball and intelligent positioning as she hounded the Asfordby defence. Indie had two great spells down the left-hand side, first in defence where she showed fierce determination and later on the wing where she put her pace and energy to great use, pressing high up the pitch.
Beth also demonstrated great commitment and concentration in the Rugby defence, using her strength and iron will with some tight marking and always playing it safe to keep Asfordby at bay. Aurora's energy and determination were both faultless today, with some firm but fair challenges and flying down the Rugby wings – she was unlucky not to end up on the scoresheet with some fantastic efforts at goal.
Despite the final result it was an excellent display from this very talented Rugby team and all of the girls showed great determination, commitment and concentration throughout – they should be incredibly proud of their performances. It was a competitive game against a top side, but played in the right spirit with some exceptional football on display.
Player of the Match went to Eleanor for bravely volunteering to go in goal; showing great confidence and bravery whilst making some fantastic saves.
Thank you to Sam for refereeing and to all of our parents for your continued support and encouragement. It's been a pleasure to coach the girls this year; their behaviour and attitude is always exemplary and it's a testament to their commitment that we usually have a full squad every week! Merry Christmas one and all, enjoy the two week's off; we're back to it on the 5th January.