This week saw the ladies return to action in the league against Solihull Sporting away. Following two good results in the FA Cup, the ladies were full of confidence. They started well moving the ball and keeping it, playing some good balls through for the attackers Rachel Ashmore and Kerri Young.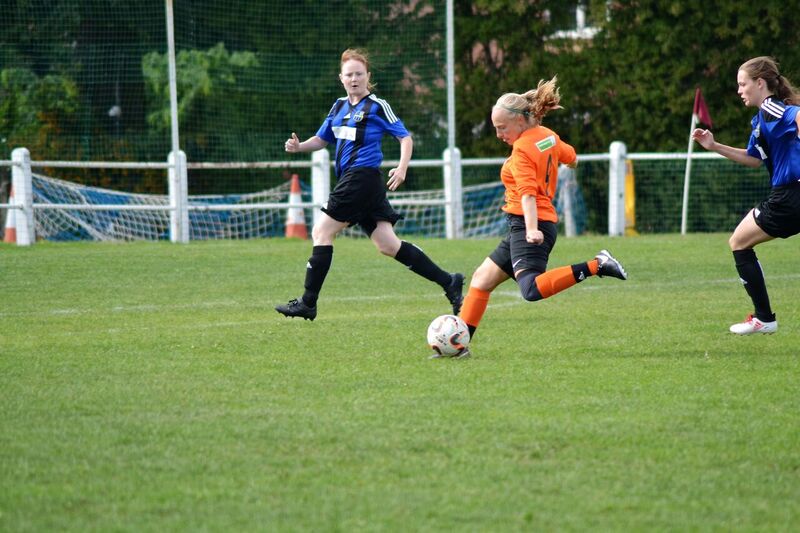 Kat Watkins and Andie Coupland did a great job of winning balls in the middle moving the ball forward. The ladies passed it well from the back through to Abbie Hartfield and Kelly Reeve. Despite some good pressure the score stayed even at the end of the first half, 0-0.
The second half kicked off with both teams wanting to get the winner. Rugby were the first to make a statement with a great half volley hitting the back of the net from outside of the box taken by Kat Watkins.
0-1 to Rugby, Leah Morris made a great save followed by a quick release of the ball allowing Rugby to keep the ball through some good distribution at the back. Abbie Hartfield and Kelly Worthington linked up well playing the ball out of trouble on many occasions, picking out some good passes forward.
The second goal came from Loren Bliss, who was denied first time by the Solihull keeper but was able to get a toe to the ball to finish for 0-2. The ladies were not finished, with Rugby starting to exploit a tired Solihull side by switching play into the spaces.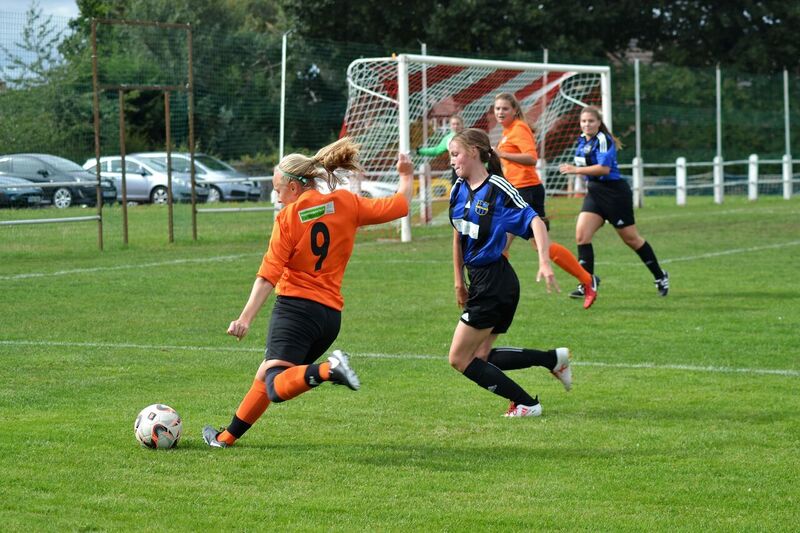 The third goal came from the left side, good running from Loren Bliss who was able to keep the ball in play at the goal line playing a pass across goal for Rachel Ashmore to score her first for the ladies team.
The solid defence dealt with Solihull pressure and quickly moved the ball forward for Rugby to attack. Megan Board picked out a great pass for Loren Bliss to run onto, Loren made no mistakes in lofting the keeper taking the score to 0-4.
The ladies kept to their game, playing the passing game and with it came plenty of opportunites, many unlucky not to score. Overall a great display of football from Rugby, showing that when you are patient the rewards do come.
Rugby Town Ladies FC are proudly sponsored by Jamesway Travel.
Photography credit: Lelde Ozolina