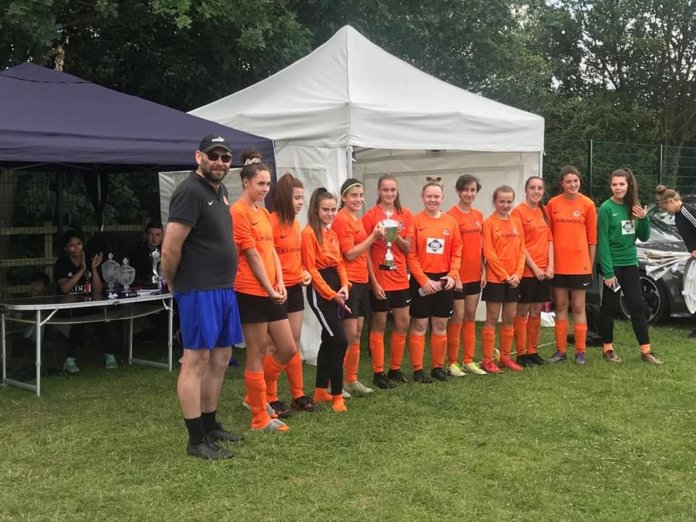 The girls showed once again how they build on their enjoyment of being together to support each other and achieve great results.
In a very strong Leicester Women's tournament they went through the long day undefeated, finished first in the group stages and won the final vs Northampton Town with a penalty shootout.
Every player played their part and every one of them should feel proud of their achievements. Thanks to the parents for their support for the team once again.
Well done everyone on a fantastic season and good luck to the girls on trial at WSL club Birmingham City Women FC, the club is proud of your achievements in reaching this level of football.