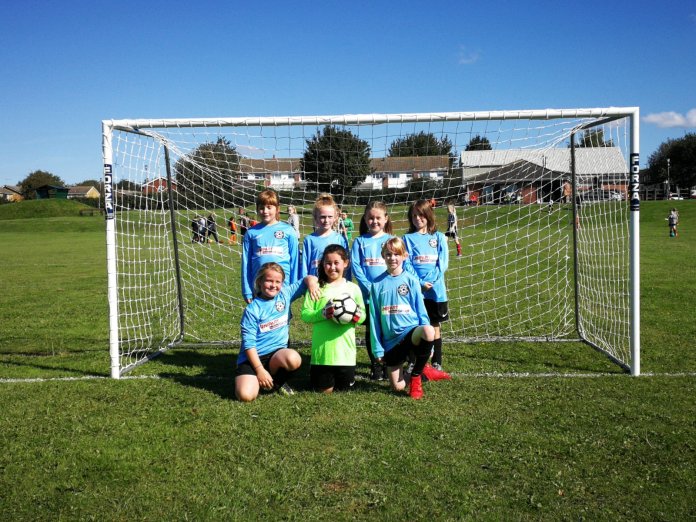 Rugby Town Girls FC U9 (Sponsored by Unipart) kicked off the season away at Market Bosworth Belles.
This was most of the girls first ever game. They all battled really hard and showed true spirit and determination. Early on Astrid and Louise showed they had a talent for defending and quickly showed tacking and blocking was there thing, Megan proved all Jakes goalkeeper training on Friday nights is working as she saved the ball with every part of her body and this frustrated the attackers.
When we got to show what we had in attack Ava and Chloe showed some great forward runs and Summer took up great positions in the attacking third.
Sophia worked hard with some great tackling and driving runs. The girls tired in the heat of their first game and were happy when the final whistle came but with a team of smiling faces all the coaches were really pleased.