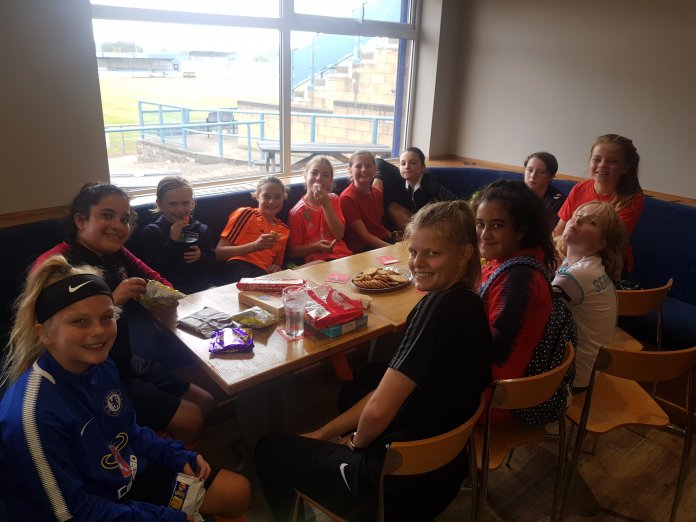 Rugby Town Girls U11 vs. Narborough Foxes U11 Girls
The Under 11's continued their great start with another impressive performance against a strong Narborough team. Ruby H and Pauline were solid in the defence with Bailey, Emily and Soapy on top in midfield.  Nicole again chased down any forward passes to keep the away team penned in their own half. With the introduction of Ruby V, Sophie, Hav and Hev Rugby gained control and the score board started moving.
In the second half
Soapy went in goal to allow Frankie to play on pitch. The girls tried different positions for experience but remained in control of the game and got their first clean sheet of the season.
After the match both sides went back to the clubhouse for food and drinks, an opportunity to strengthen the team spirit and new friendships.
Player of the Match was Nicole for her non stop running. Well done to all the girls involved on another fantastic performance!