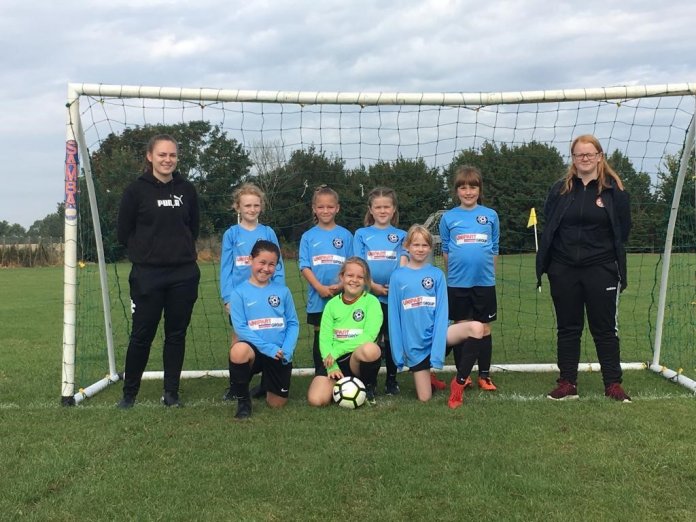 Sponsored by Unipart
Wet but spirits not dampened. Off to a great start with attacks by Sophia and Ava. Sophia also coming back to do some great defending along with Astrid. Ava cracking shot on goal stopped by an awesome save . Back in our half Megan makes two great saves. Chloe makes a good run and shot but again it's saved. We maintain the fight with a couple more shots on goal.
2nd half starts well with attack by Ava followed swiftly by another from Chloe. The Aztec keeper again keeping them out. Our defence carry on doing their job. Louise clearance leads to an attack and Emelia takes a shot narrowly missing goal. Some great passing follows with more shots by Chloe  . Finally from a short throw Chloe gets her further shot on target .
Last quarter kicks off & the sun is shining. Aztecs move forward again, shot saved by Megan. We come back with some superb play attack after attack with some brilliant shots on goal one catches the post and is deflected the other just goes wide. Aztecs come back with a strike Megan makes an amazing save with her face. Sophia takes over goal duties and makes a save. A final few mins of action allow us another push forward the whole team involved in some great passing and one last shot before the whistle blows.