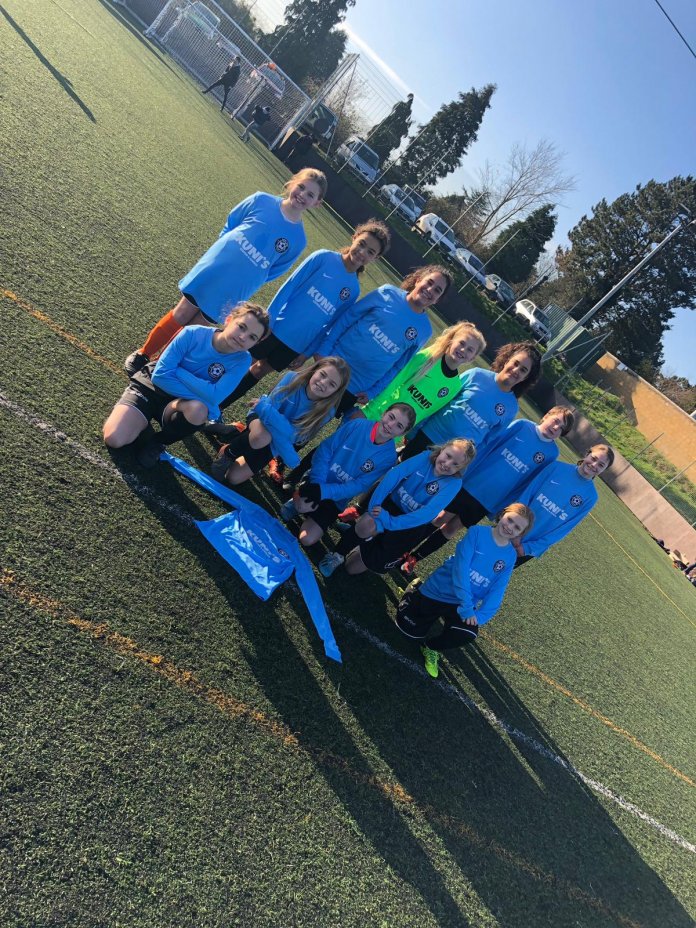 Rugby Town Girls U11 vs. Loughborough Foxes U11
1st December 2019
On Sunday our U11's played at home to Loughborough Foxes who we fought out a hard-earned draw with earlier in the season.  On that day Loughborough were the better side but we defended well as a team. We welcomed Loughborough to Butlin Road and although they had a few players missing, they had a strong 7 players but no substitutes.
Rugby dominated the first half, pinning their opponents in their own half.  Some excellent passing moves enabled the girls to grow in confidence. We were on top reducing them to catch us on the break. Our defence read the game well and defended brilliantly, passing the ball out to start another attack.
We were able to make changes to the team midway through the half due to our strength in depth and by half-time the girls had seized the advantage.  The second half Rugby didn't let up. Straight from kick-off putting together a 10 pass move as we played the ball around making Loughborough chase shadows. Further changes in the half to freshen the legs on the pitch and keep the subs warm.  Rugby put together an extremely pleasing move – defence pass to midfield, control, pass through to forward, take a touch and finishing the combination well.  The girls are learning to pass and move to keep the ball on the attack and pressure their opponents into mistakes.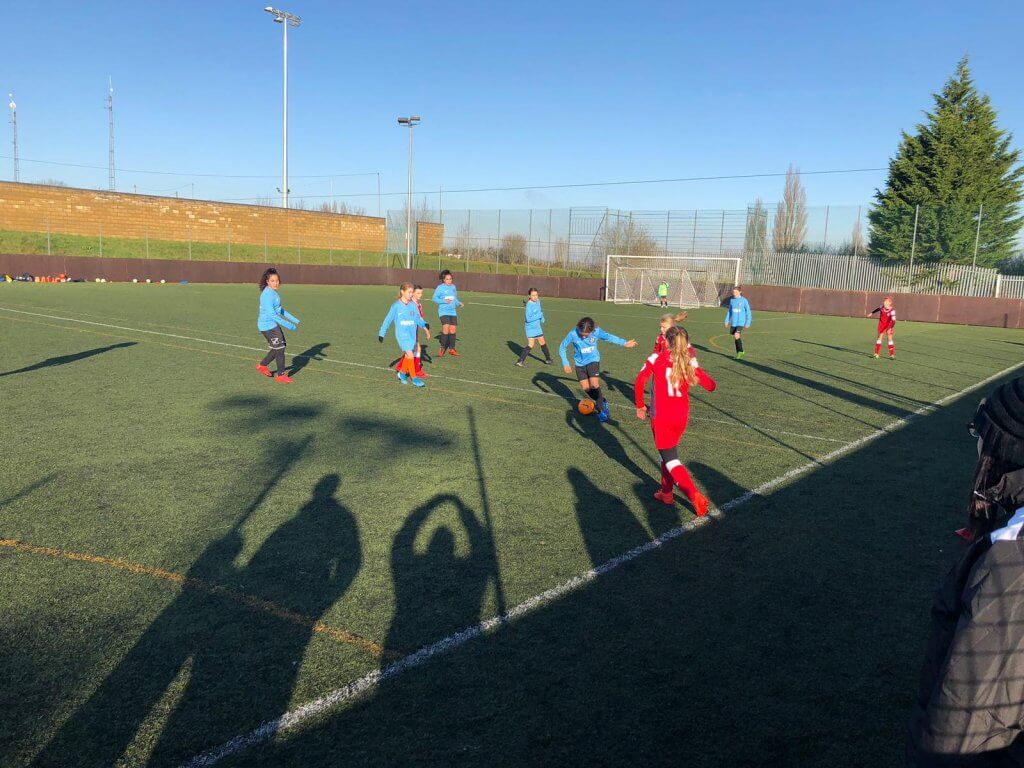 It's fantastic and clear to see the girls are improving with each game.  They are taking on board coaches' comments and drills at training, and displaying this in game time. It's still hard to believe they are a new team and have not played together previously but the team spirit is tremendous, largely helped by team bonding in the club house at the end of each match.  Whatever the score the girls are always smiling and enjoying themselves which is the most important thing.
Last time we played Loughborough they were slightly the better side in a close draw, but Rugby showed their dominance and improvement today.
Parents chose the Player of the Match, which went to Ruby H; a rock at the back, tackled resolutely and stayed calm passing the ball out to a team mate to start an attack.
Thank you to Lauren for refereeing and well done to all the girls, it was an extremely enjoyable game to watch.