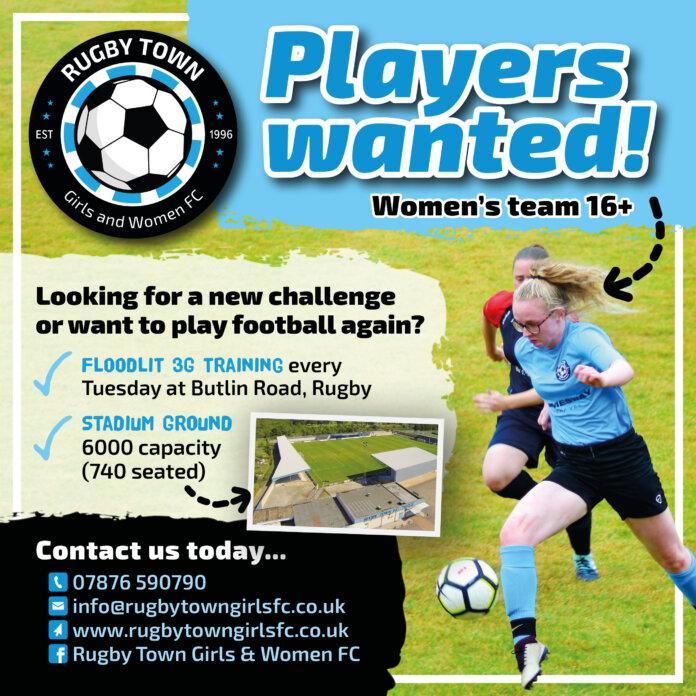 Rugby Town Women FC play in the West Midlands Regional League and we are keen to add to our squad for the coming season 2020/21. We will be playing out of our fabulous 6000+ stadium at Butlin Road with all the match day support you would expect from such a great stadium and large youth section in the club.
Having a long history of success through County leagues to the West Midlands Regional league and sustaining and improving our league positions every season, you will not only be joining a football team but also a club that looks after all its players from 5 years old to open aged football in Rugby celebrating it's 25th club season!
The club are also building it's Women's Development team for players coming through the club as a stepping stone to the First Team and for external players coming in to the club who would like to play and enjoy football. We welcome all standards of development within Rugby Town Women FC so if you are new to or returning to football we are the club for you.
If you have any questions or wish further information, please contact us. We look forward to seeing you and welcome you to Rugby Town Women FC
info@rugbytownwfc.co.uk
More then a game, more then just a number. Rugby Town Girls & Women Football Club