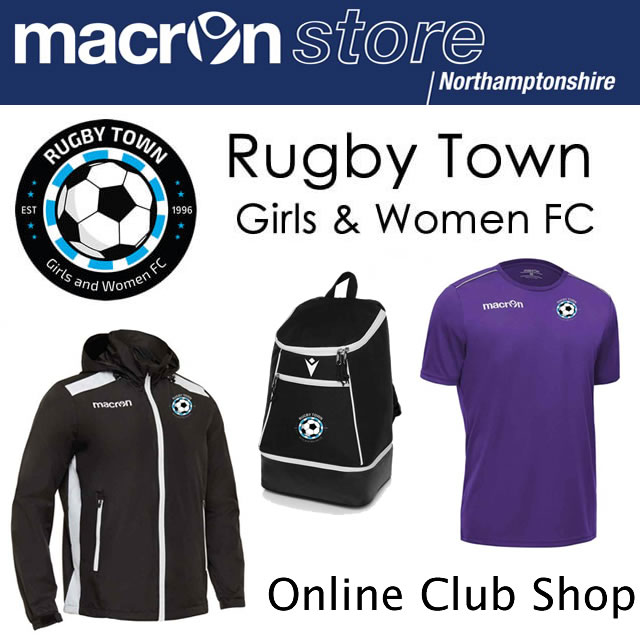 Rugby Town Girls and Women partnered with Macron Store Northamptonshire in 2019 to create a simple, easy and accessible way to purchase club training and matchday wear for all members.
Using our dedicated online store provides all our members with the opportunity to purchase official RTGWFC merchandise, perfect for birthday and Christmas gifts.
The store has a wide range of items to chose from but if you would like to see any other items added, please let us know as we can add products to our store at any time.
Our current product range includes:
Training t-shirts
Jackets
Hoodies
Bags
Track pants
If you have purchase requirements for sponsored kit or have bulk / group purchase requirements,  please contact you manager or info@rugbytowngirlsfc.co.uk so that we can tailor your requirements as needed
You can view our store using the links on the top navigation.