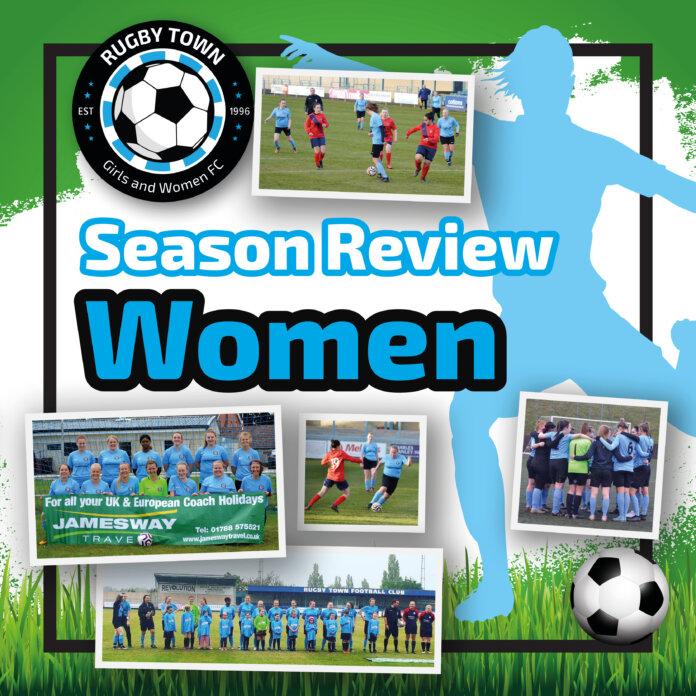 The season started with Tom taking over the coaching and managing the team in the West Midlands Regional League; new systems and coaching were introduced by Tom with some great additional players joining. This was not the only change as the women played out from their new ground at Rugby Town FC.  A tough run of fixtures and a reasonable start to the season followed, all round team performance were great to see with some good improvements. At Christmas Tom had the opportunity of taking on a coaching role with Wolverhampton FC which he could not turn down as he continued to step up his own development (great to see for a young coach).
The team finished 6th last season and were looking good to improve on this finish when the season was cut short due to Convid-19.
We decided to go ahead and have a vote on the awards for the season – as you can see these are wide spread and just goes to show the importance of being a team first and one that will work together is most important.  New additions including Abby, Kerrie (just one of many players that come through our youth teams), returning Megan, top league scorer and every present Andie (who not knowing since Christmas been playing with a torn rotator cuff in the left shoulder) and still achieving a great work rate and goals for the team.
Both Chloe and Paige for their captain's roles and more with taking coaching sessions, not forgetting the host of other players that made being with the team enjoyable to be around; Loz, Claire, Kayley, Miranda resident photographer and player Lelde and finally the support of the two injured colleagues Steph and Charlie. Parents, friends and the rest of the club for their support over the season that have made for some great matches.
Players Player
Paige Gunn and Leah Morris
Coaches Selection
Kelly Worthington and Lucinda Anderson
Managers Players
Kelly Reeve and Millie Gillen
Reevey as she is normally known, over many seasons since 12 years old at the club, consistent standard in every game.
New comer Millie having not played at this level before came and has learnt fast (should of scored) and should be looking forward to next season.
Supporters Picks
Chloe Debaes and Paige Gunn
Thank you to Jamesway Travel for there continue support over the many years, a family firm we hope to welcome back to matches soon. Visit: www.jameswaytravel.co.uk
Interested in playing for Rugby Town Women FC?
Contact info@rugbytownwfc.co.uk or complete the form on this website.