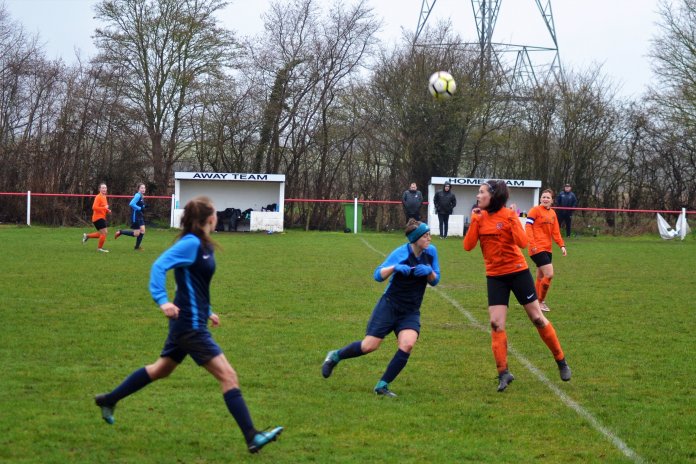 This past weekend saw the Rugby Town Ladies take on Gornal away on a very damp Sunday afternoon.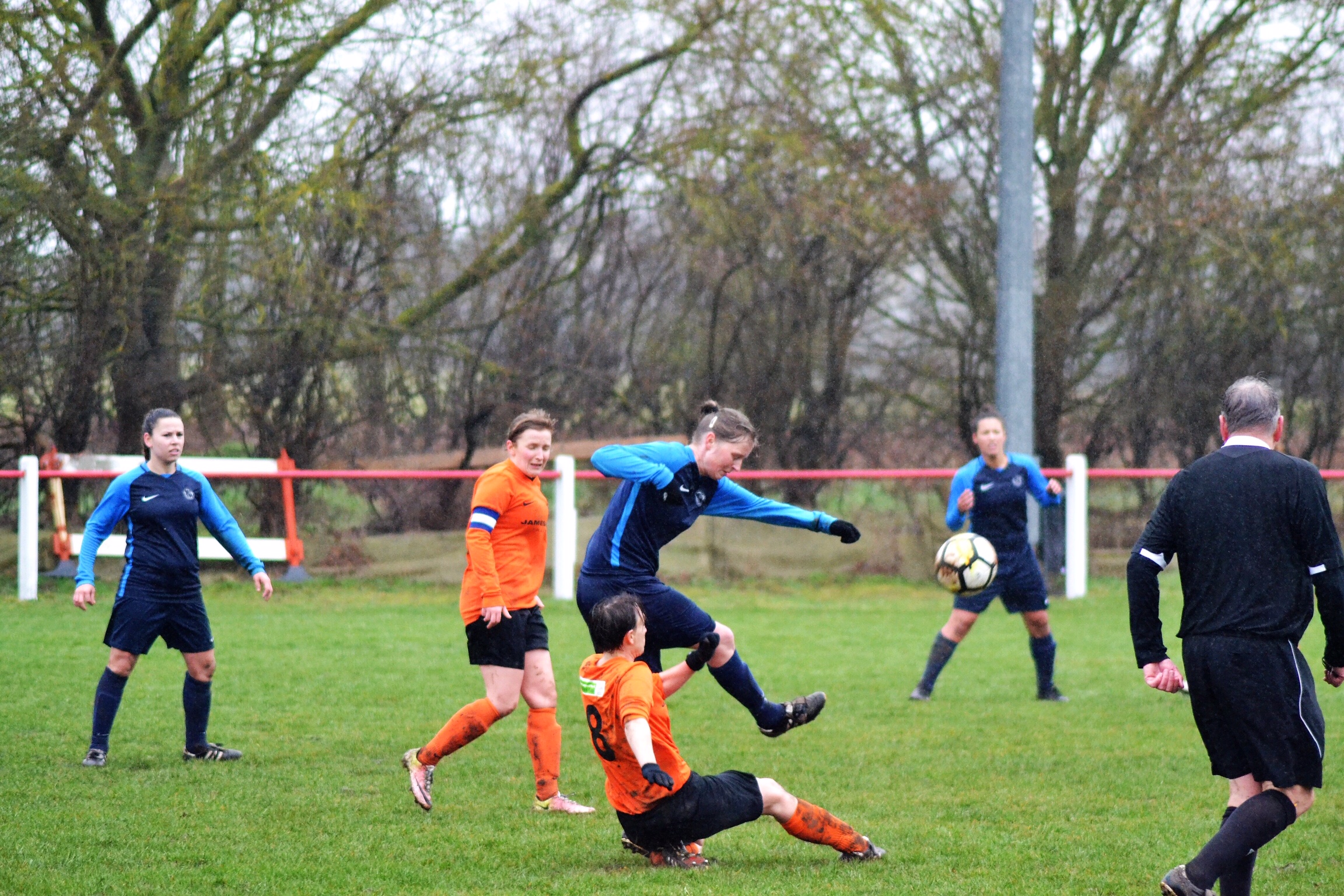 Rugby started as the better side playing some good football and creating opportunities for Chloe Debaes up front to get onto.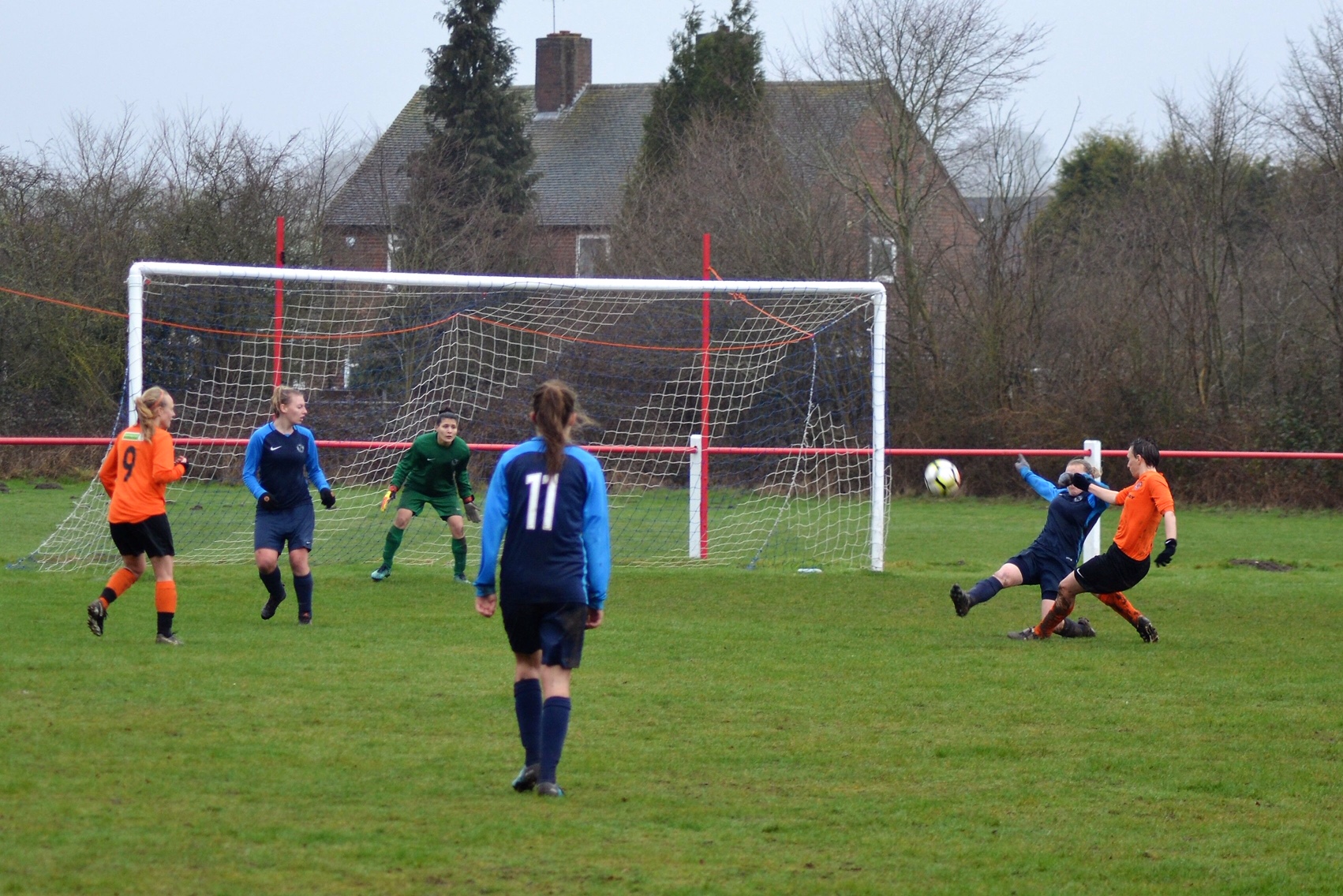 Strong tackles by Andie Coupland broke up play for Gornal, playing the ball forward for Rugby to keep pressuring the Gornal defense.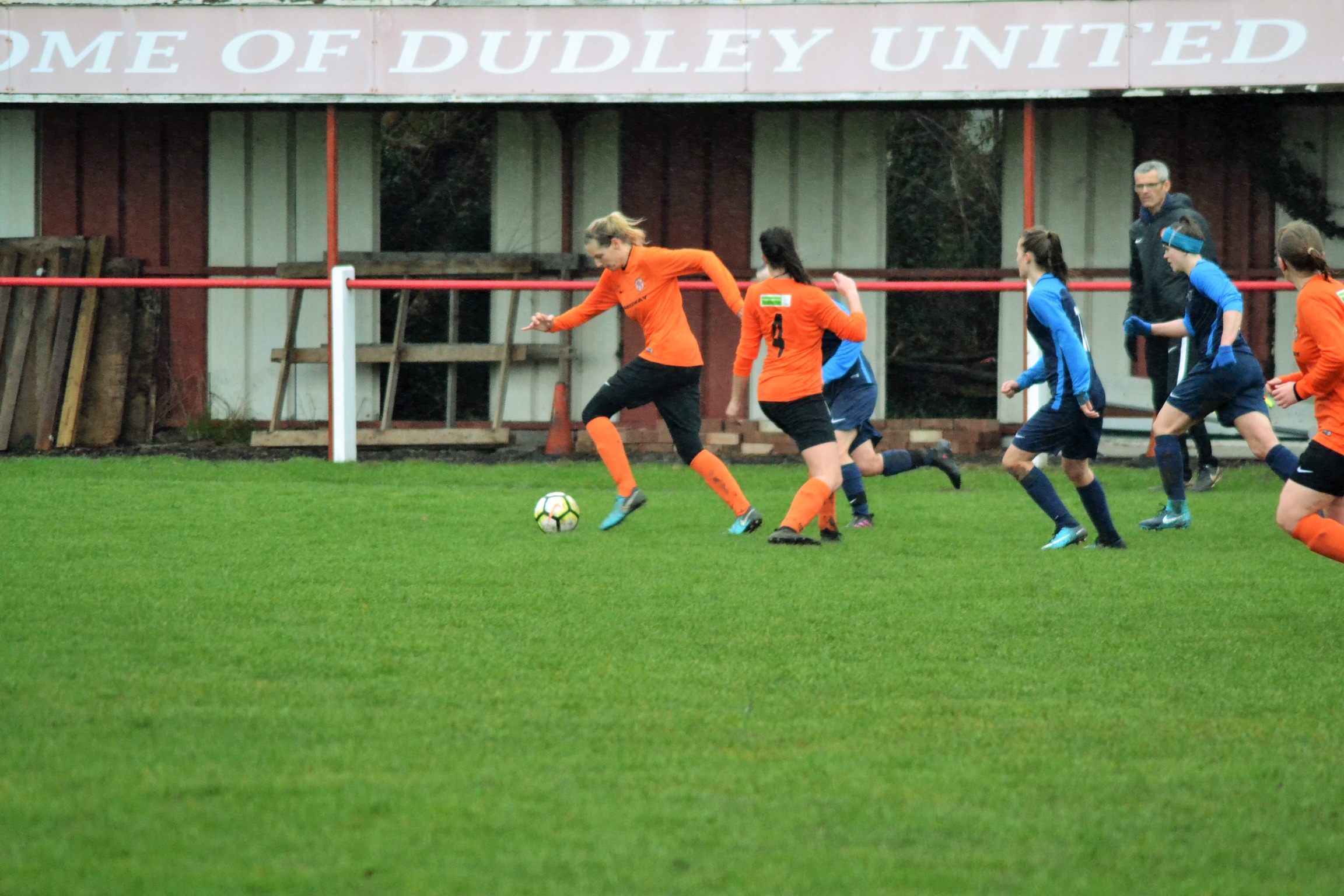 Hannah Parker and Loren Bliss were able to exploit the space down the wings. Kelly Worthington was able to create space and make a run forward towards goal.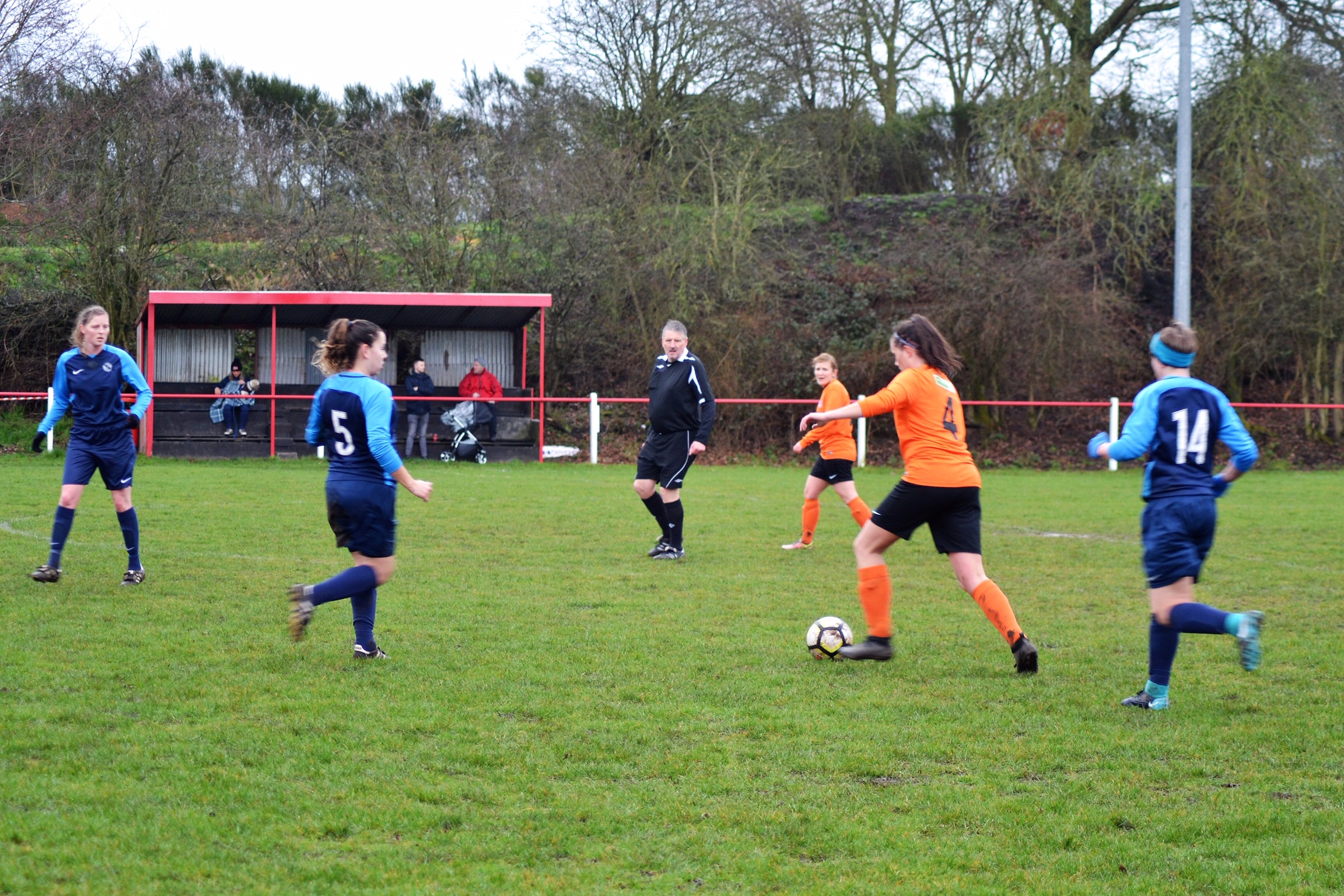 The defender intercepted the ball for it to go out for a corner. Kelly Worthington swung the ball in for a great corner that Hannah Parker was able to head in for 0-1.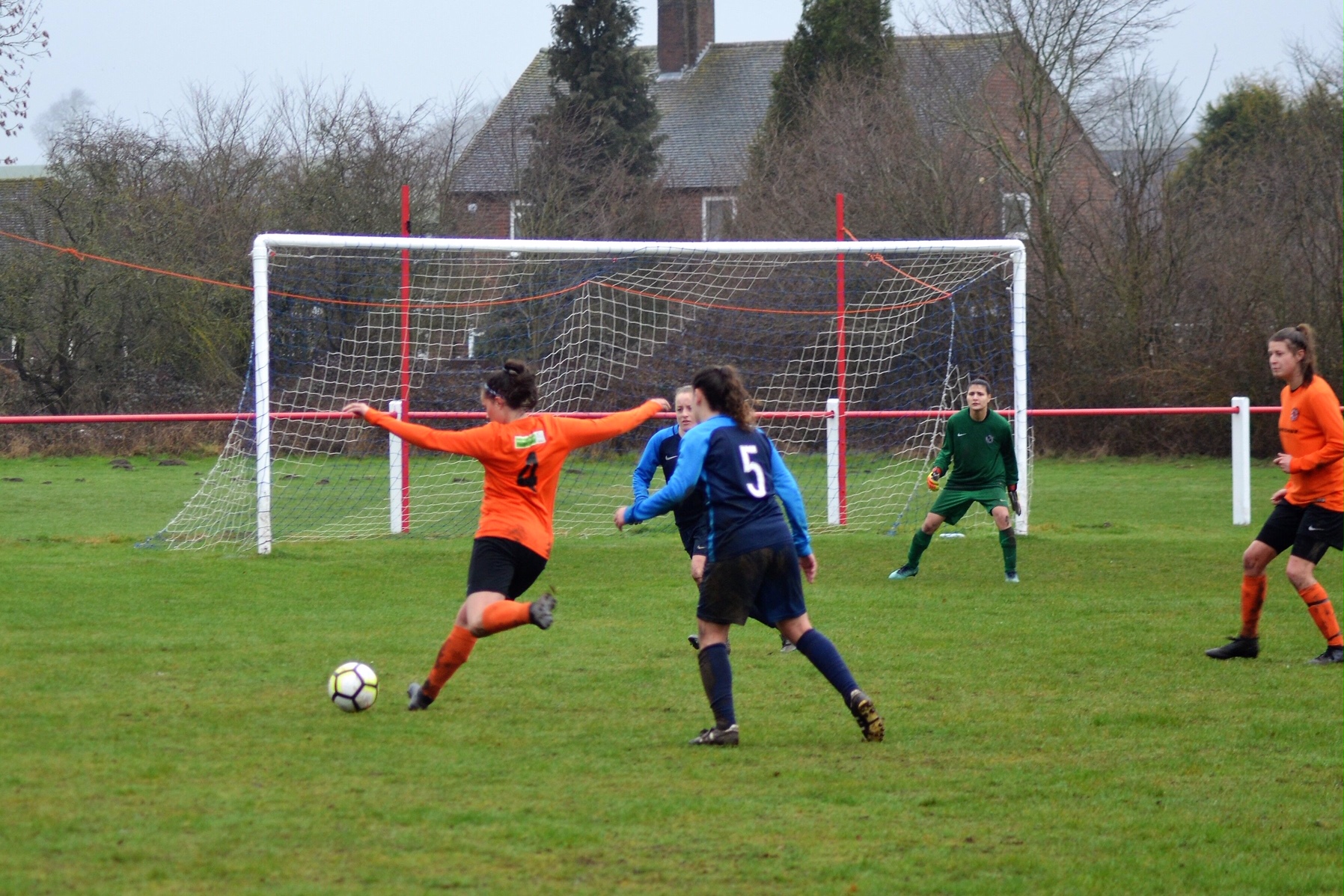 The first half finished 0-1 with Rugby ahead.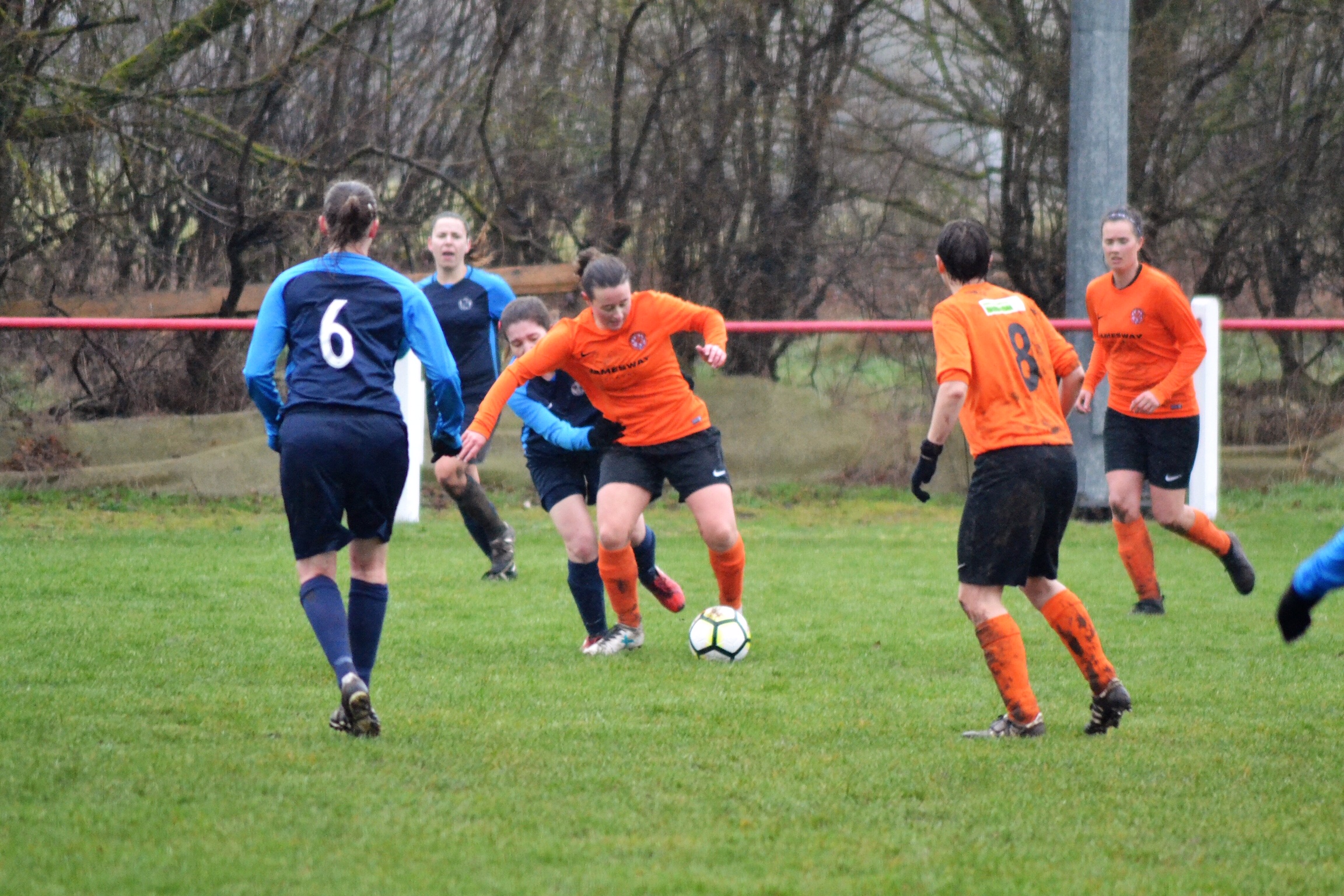 The two teams started the second half evenly matched, both creating opportunities in front of goal. The Rugby defense of Adele Rogers, Kelly Reeve and Kelly Worthington did a good job at keeping Gornal at bay.
However, Gornal were the first to capitalize through a corner bringing the score to 1-1.
Rugby continued to play the way they had started, playing some good passes through the midfield of Megan Board and Kat Watkins.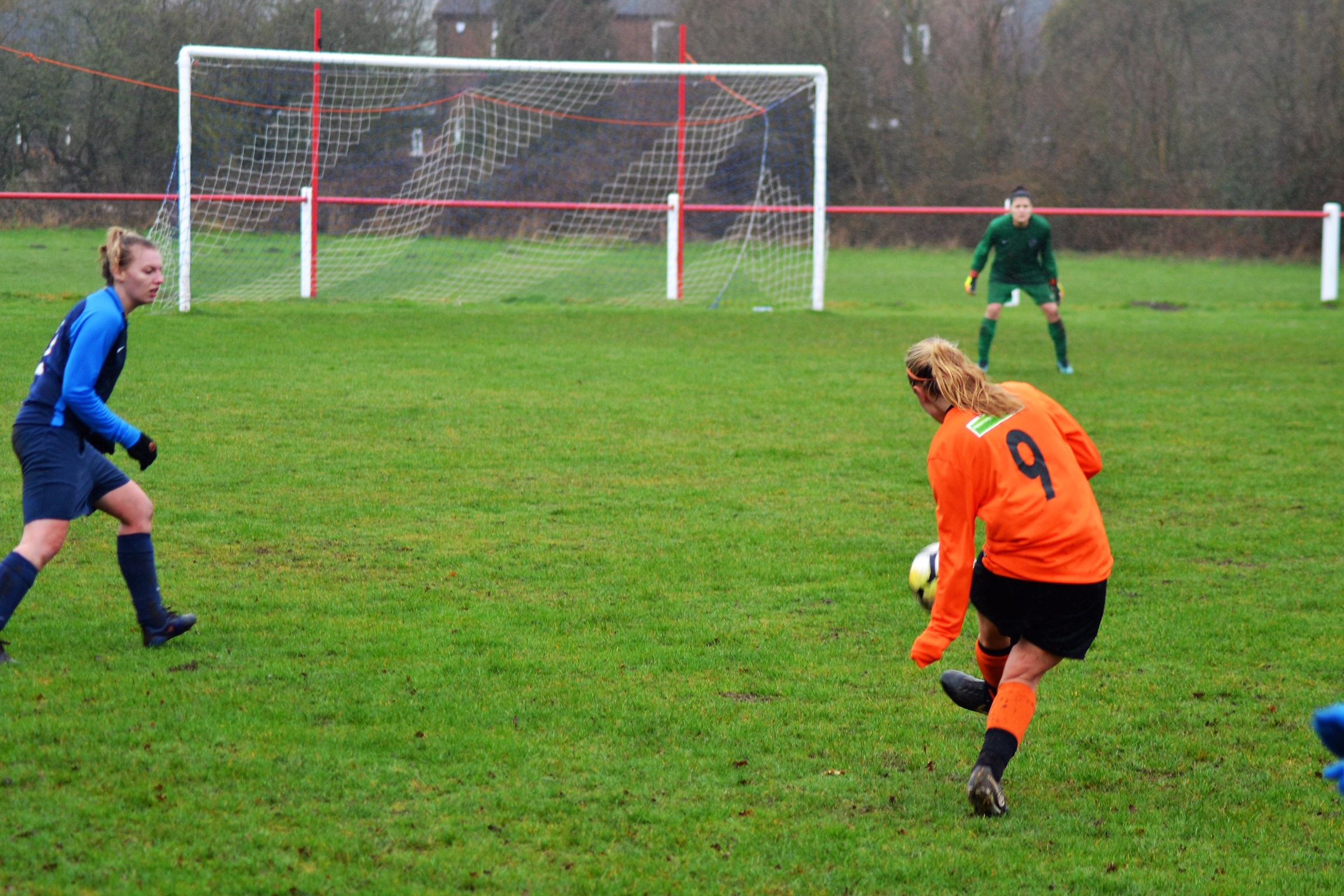 A great ball was played through the Gornal defense for Chloe Debaes to finish for 2-1. This remained the score for much of the second half.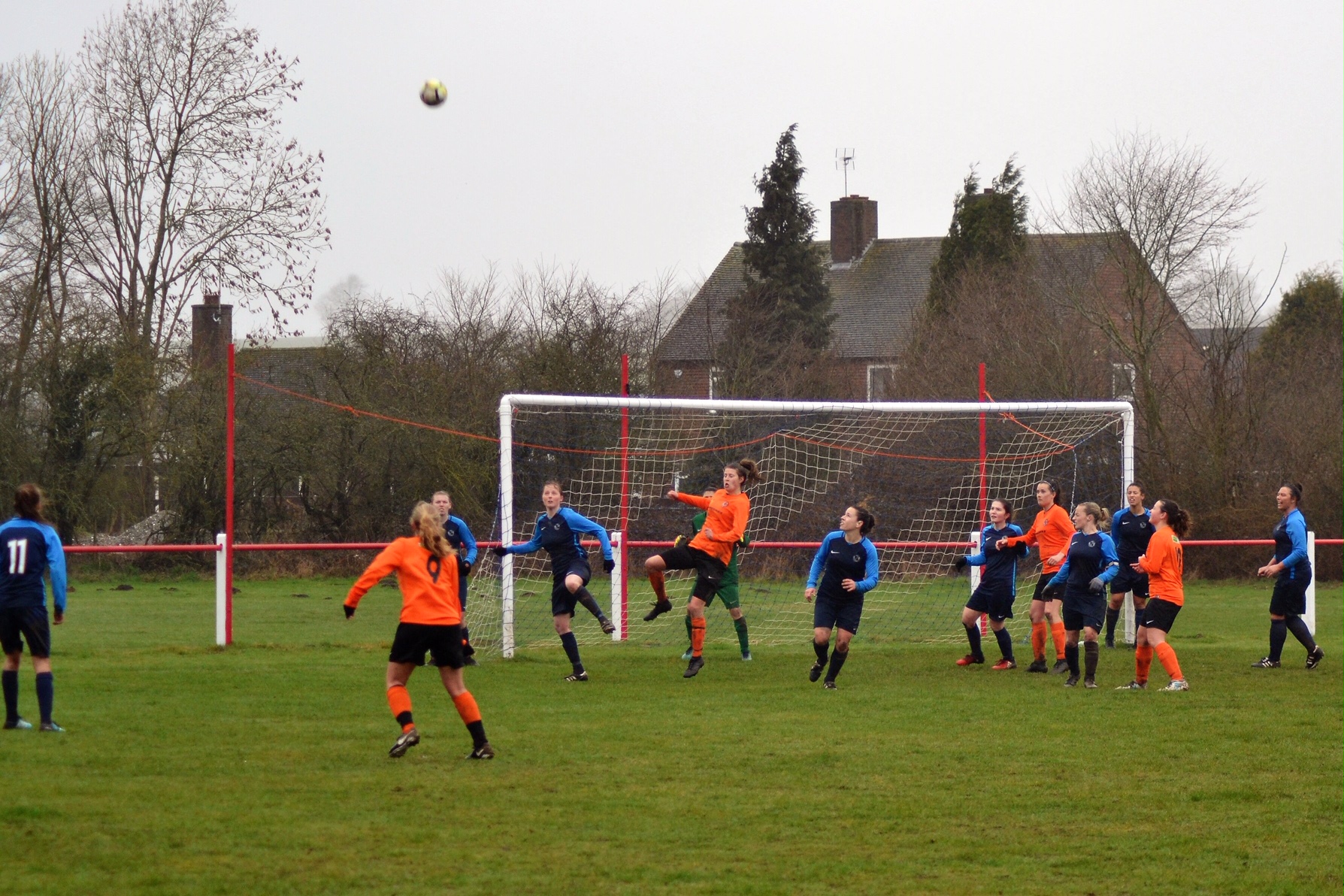 Unfortunately, Rugby conceded within the last minute of the game through a corner. 2-2.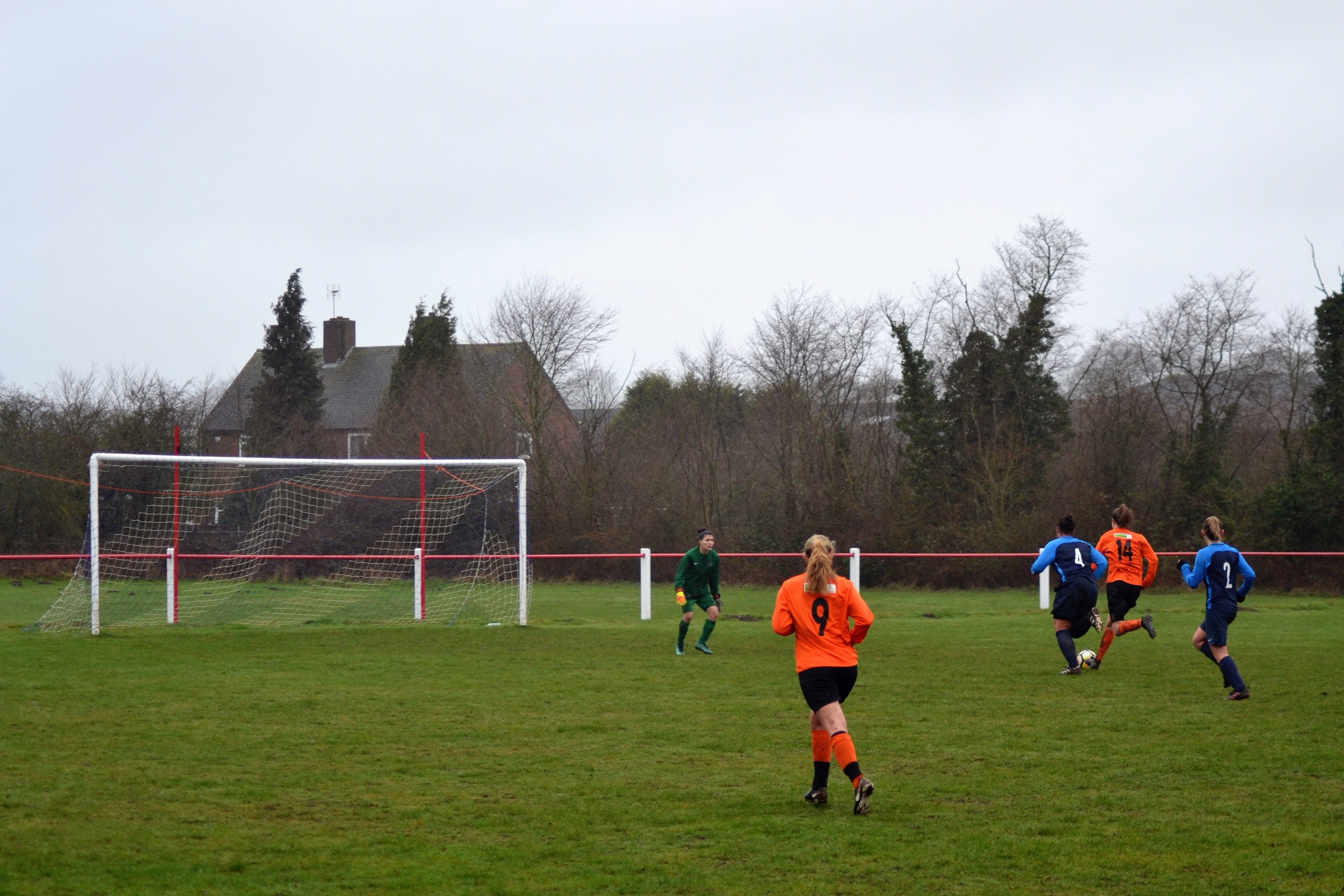 A good performance from Rugby Town – very unlucky not to have come away with all three points, but a hard earned point that helps their position in the league table.