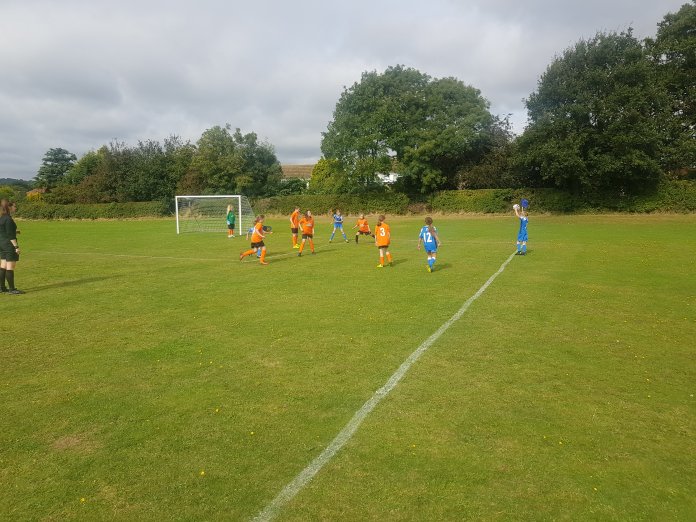 The new under 11s had their first away match in sunny loughborough.
Frankie was commanding in goal with her long kicks turning defense into attack and creating several chances. Ruby,Pauline and sophie rotated positions in defense with Bailey Emily, Soapy and Nicole covering in the midfield and forward positions.
The game was end to end with both teams equally matched. Both teams gave 100% and were a credit to girl's football in their sportsmanship and attitude.
Player of the match Ruby Hunter who was solid in defense and scored her first goal for the club.